Details and official images of the 2013 Honda CR-Z facelift have finally been released after a number of teasing previews. The new model makes it debut at the 2012 Paris Motor Show, which has just commenced.
As previously reported, the 2013 Honda CR-Z facelift comes with a slight power boost. The boost in power is partly thanks to a change in the electric motor system which now uses a Lithium-ion battery instead of the outgoing Nickel-metal hybrid (Ni-MH) setup.
You can't really imagine a massive power hike with a car like this. That said, an additional 9.6kW and 16Nm is more than a 10 per cent increase on the lightweight sports coupe. Overall output is mow rated at 100.8kW and 190Nm.
Thanks to the boost in power, the 2013 CR-Z is capable of running from 0-100km/h in 9.0 seconds – down from the previous official time of 9.7 seconds.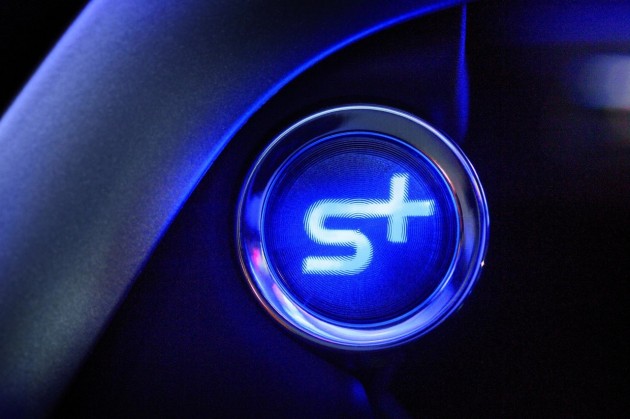 Another update with the facelift, apart from the mild styling tweaks to the front end and the new alloy wheel design, the 2013 model comes with a Sport Plus (S+) button. Honda explains,
"If the battery is more than 50 per cent charged, the driver can activate this system using the S+ button on the steering wheel. When the accelerator is pressed the electric boost begins, delivering increased acceleration for up to ten seconds. A flashing gauge on the dashboard indicates when the system is active."
The function can be used in either Eco, Normal, or Sport driving modes.
Honda Australia is set to launch the updated model during the middle of next year. In European markets, sales will commence in January.