Mazda seems to be readying the next-gen 2017 CX-9. Spy photographers have managed to snap an early prototype test driving out on the streets, showcasing a fresh new design.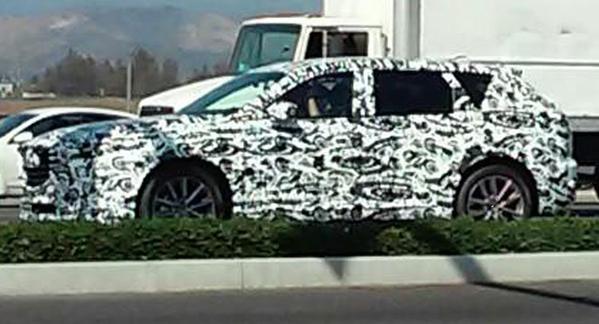 The CX-9 has undergone a number of facelifts in recent years but this prototype is expected to be the next-gen model. As you can see (just) in the images, surfacing on Ferd Facebook page, the new model will feature a sharper and more focused front end shared with most new-model Mazdas.
There's a large front grille that dominates its face, with a pronounced top lip that gives the SUV a sportier presence. Towards the rear we can see the model will go for a lower and longer roofline, tied in with steeper D-pillars and a shorter rear overhang.
Underneath it all is set to change just as much as the exterior, with reports suggesting Mazda will adopt a stretched version of the CX-5 platform. In the engine compartment, Mazda is set to drop the thirsty 3.7-litre naturally aspirated V6 Ford unit and instead introduce a range of four-cylinder options, potentially including a turbocharged model to match torque outputs of the 204kW/367Nm 3.7 V6.
With a fresh SkyActiv platform the 2017 CX-9 is likely to lose a lot of weight to help with fuel economy and driving performance. The current V6 version, which uses the Ford CD3 platform, tips the scales at 1969kg in front-wheel drive form. The eco-focused front-wheel drive offers an average fuel consumption of 11L/100km.
It is only early days yet so we'll have to wait for more official details to come through before getting too excited. A full debut is anticipated to take place next year, with local market entry late in 2016 or early 2017.