It seems the upcoming BMW M2 will be available in both dual-clutch automatic and six-speed manual transmission forms, according to a punter that has apparently successfully placed an order.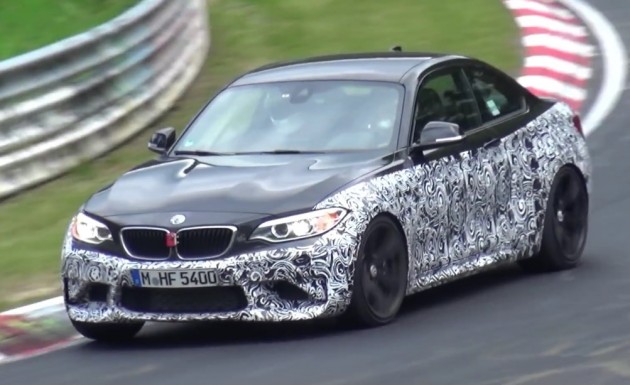 The new model is set to arrive next year. A member of popular BMW forum 2addicts has apparently placed an order for the new sports car and has inadvertently obtained the option sheet.
It seemingly confirms BMW is going to offer the M2 with a manual and an optional auto, which will certainly please many of the diehard BMW purists. Interestingly, it looks like BMW M has decided to go with a dual-clutch auto, like with the M3 and M5, and not a sports eight-speed automatic like with the M235i.
Aside from the transmission options, the M2, at least in the market region of the order, will be exclusively available in four exterior colours. These include Alpine White, Black Sapphire, Long Beach Blue, and Mineral Grey.
From there, the interior will of course be presented with a decent-size option list, with luxuries and creature comforts such as heated seats, a high-end Harman Kardon stereo, and increased in-car connectivity available as add-ons. A carbon fibre trim pack is set to be part of the standard setup.
No further specifications have been revealed regarding the engine. BMW is probably still fine-tuning the unit, as seen various times in prototype form out on the Nurburgring. It is believed it will come with a 3.0-litre turbo inline six though, producing around 270kW and 500Nm.
All is expected to be unveiled at the 2015 Frankfurt Motor Show starting September 17. The M2 will squeeze beneath the M4 in the lineup, and become a successor to the old 1 Series M Coupe of a few years ago.