When we think of customisation options, we usually think of performance upgrades. Jaguar Land Rover's SVO department has come up with something a little different though; the Range Rover Sentinel. It's bomb-proof.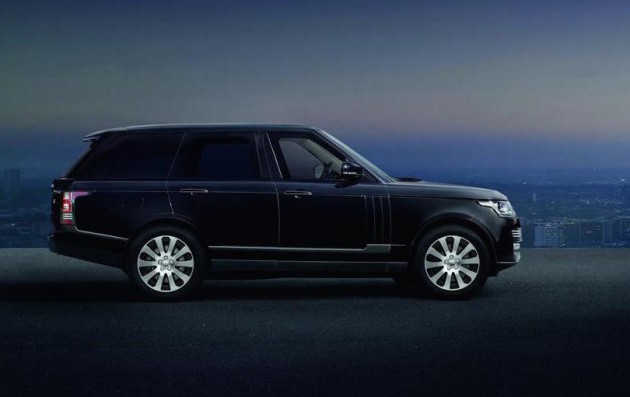 Yep. Special Vehicle Operations has devised a package that gives the regal Range Rover more armour than a medieval knight. Specifically, VR8-level of protection. It can withstand 7.62mm bullets. It can also fend off a 15kg TNT blast, and keeps occupants safe even if a DM51 grenade is tossed under the SUV or thrown onto its roof.
Range Rover calls it a "mobile fortress", and although it is extremely tough, it's also very luxurious in traditional company fashion. As such, it offers the same level of comfort and pampering features as the top Range Rover Autobiography.
Some of the very cool highlights include an anti-tamper exhaust system, a self-sealing petrol tank, a back up battery and split-charging system, and a maximum driver's window opening of 100mm.
There's also special run-flat tyres mounted on split-rim alloy wheels. These allow the driver to continue driving even if the tyres are deflated. A set of 380mm front and 365mm rear brakes, with high-density pads, ensure maximum stopping performance.
In the engine bay is a 3.0-litre supercharged petrol V6 producing 250kW. It's connected up to an eight-speed ZF automatic transmission with all-wheel drive. If the vehicle is somehow unable to get away from an attack, passengers can escape through a special 'Emergency Escape' behind the rear seats.
The unique off-roader will make its debut at the Defence and Security Equipment International Show next week. Check out the video below for more insight.
https://youtu.be/eJ4UNy4nuR8