How's this for a rugged little concept SUV. It's called the Ford Troller T4. It shows how a real sports utility vehicle (SUV) is done, offering proper off-road performance and capability.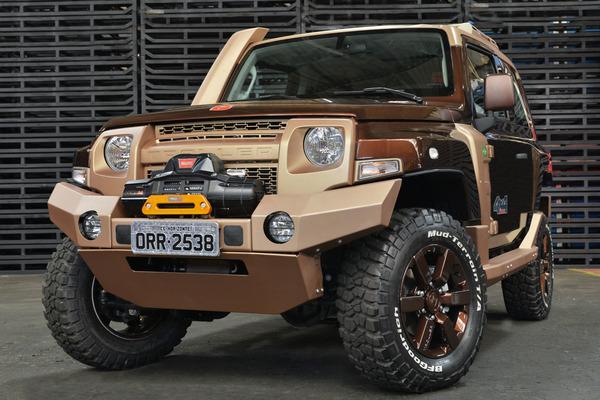 The concept is built by Ford Brazil and it will be showcased at the Sao Paulo Motor Show in a few days. As you might already know Troller is a company in Brazil, recently bought by Ford, that builds off-road vehicles. So, what better way to pay tribute to the heritage than by building a concept.
Power comes from a 3.2-litre turbo-diesel five-cylinder engine producing 145kW. This is the engine that powers the current Ranger ute, and in this smaller and likely lighter weight Troller it should translate to a punchy and quite quick package. It's backed up by a six-speed manual transmission.
The T4 is built for serious off-road terrain and is equipped with components such as a heavy duty winch, robust bumper bars, a unique engine snorkel running up the A-pillar, and a high ground clearance with fantastic approach and departure angles.
Inside, it's a similar theme. There's a certain ruggedness about it, blending in some more civil appointments necessary for long treks in the bush. Items include multi-tone leather seats, satellite navigation, and climate control air-conditioning.
To finish it all off the T4 concept gets a fitting two-tone brown colour scheme to signify its eagerness to get down and dirty in the mud. If you're in Sau Paulo from October 30, be sure to head over to the motor show to check it out in the metal.