Ford is celebrating a massive milestone after its 10,000,000th Mustang rolled off the production line in Michigan yesterday.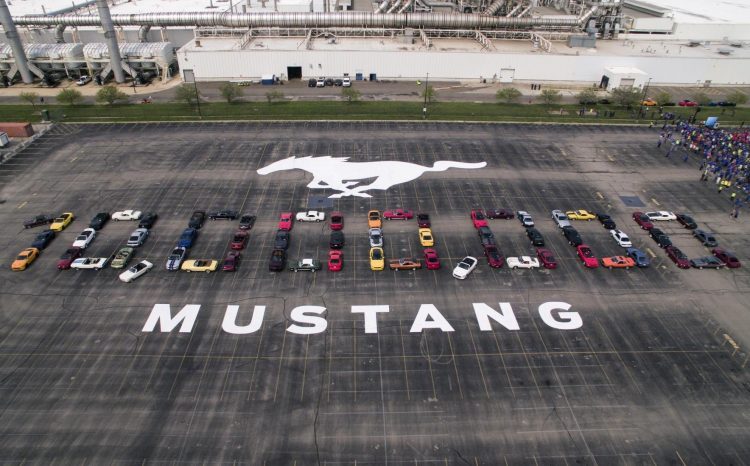 The 10 millionth Mustang to roll out of Ford's Flat Rock assembly plant in Michigan was a six-speed manual 5.0-litre V8 GT convertible, finished in Wimbledon White; an ode to the first Mustang (VIN 001) that received the same white finish that left the production line 54 years ago.
Ford has marked the occasion with a photo shoot alongside 60 proud Ford Mustang owners who spelled out "10,000,000" with their cars, as well as fly-overs from three WWII-era P-51 Mustang fighter planes.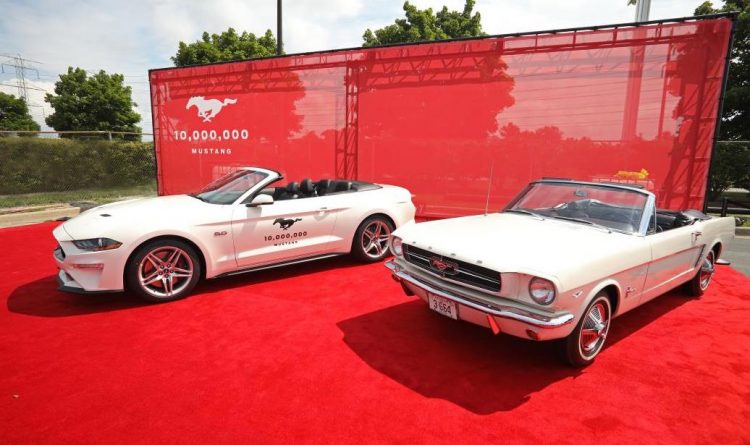 Throughout its 54-year production history, the Mustang has been assembled in San Jose, California, Metuchen, New Jersey, as well as its original production facility in Dearborn, Michigan. Jim Farley, president of global markets at Ford, said:
"Mustang is the heart and soul of this company and a favourite around the world. I get the same thrill seeing a Mustang roll down a street in Detroit, London or Beijing that I felt when I bought my first car – a 1966 Mustang coupe that I drove across the country as a teenager. Mustang is a smile-maker in any language."
Ford's analysis based on figures from IHS Markit on vehicle registrations in the US shows that between 1966-2018, the Mustang – currently in its 6th generation – has been a five-decade-long best-seller. Ford also claims that the Mustang is the most featured vehicle in Hollywood movies, and has more Facebook followers than any other car in the world. In Australia, it's been the best-selling sports car pretty much since it arrived in 2015.