An immaculate 1968 Morris Mini Minor is up for sale in the UK, described as the world's most original Mini. It has only 272 miles on the clock. That's just 438km.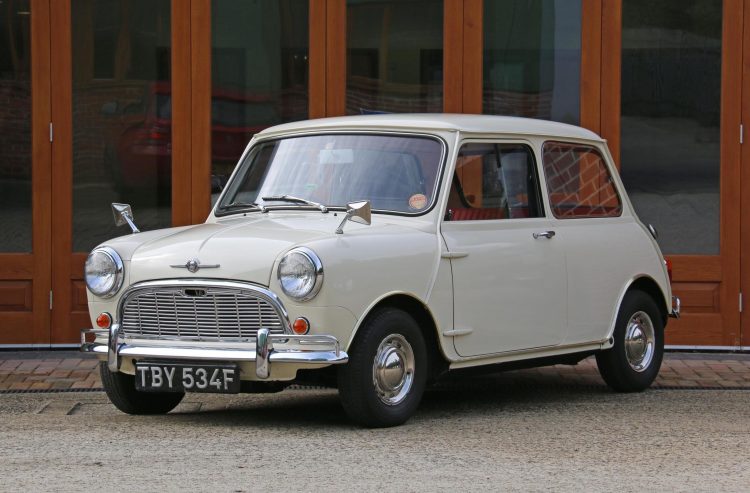 Specifically, for all of you Mini aficionados out there, it's a Mk1 Morris Mini Minor Super De Luxe, built in 1967. It's thought to be one of the last of the Mk1 models to be made, and it sits in completely original condition. And we really mean original.
The story behind the car is quite interesting, but also pretty straight forward. It was bought back in 1968 by a Mrs B Jones. She purchased the car as she intended to learn to drive in it. However, she failed and so the car was parked in the garage. It, remarkably, remained there until it was auctioned by the family only a few years ago.
Since then it has been kept in the same condition. All of the original trims are in tact, and even the screws which would otherwise be prone to rust remain in their original painted state. The red interior is as vibrant as the day it left the showroom thanks to undercover storage and the original delivery plastic, and even the seat belts feature the cardboard label. There's also the original L plates from 1968, and the first registration sticker on the windscreen.
Unlike restored classics, this isn't refurbished in any way. It's simply still new, but over 50 years old. We're not sure how it drives as some of the engine parts and seals might be subject to fraying or drying out by now, but regardless, this isn't one to drive. This one should be kept as a time machine.
The car is being sold through Woodham Mortimer in Essex, England. Woodham Mortimer is a renowned establishment that specialises a highly-detailed restorations, covering everything from body to engine reconditioning. Speaking about the Mini, Jean-Marc Gales, CEO and chairman at Woodham Mortimer, said:
"This is a truly unique example of the iconic Mini and it is a privilege for Woodham Mortimer to offer it for sale. The car offers the unrepeatable opportunity to own what must be the world's most original example of Britain's most-loved classic car."
Interested punters can inspect the car at the company's showroom in Maldon, Essex. Head over to the Woodham Mortimer website for more info.