Fiat has given us a small glimpse of what's to come with its refreshed, 2019 Fiat 500X ahead of its official launch later this year.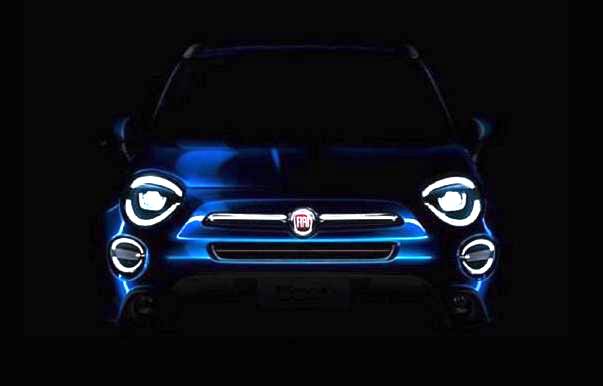 A refreshed fascia with new LED headlights are among the highlights, alongside design language lifted from its refreshed little brother, the 500. The headlight, foglight and LED daytime running lights look very much inspired by the 500's update.
Interior updates are expected to take the form of an updated infotainment system, new steering wheel design, as well as revisions to the cabin trim and colour options.
The 500X is of course the brother of the Jeep Renegade – it's Fiat Chrysler, after all – and as such is set to receive the same powertrain upgrades. With the latest refresh of the Renegade, we saw some new powertrains, and we're expecting the 500X to receive the same treatment, meaning there could be options of 1.0-litre and 1.3-litre petrol engines, producing outputs of 89kW, 111kW and 134kW, depending on the spec selected.
Exactly when we'll see the new 500X is unclear. Considering that Fiat Chrysler has chosen to give the Paris Motor Show a skip this year, some time a little earlier seems likely. When it does, we'll report back to you.