With the Ford Falcon and Holden Commodore going out of production very soon, police forces around the country will soon be looking for a new highway patrol vehicle. Are we about to welcome a Ford Mustang police car?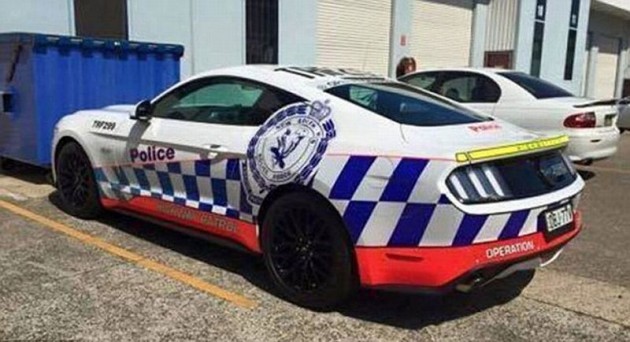 Not likely. NSW Police have apparently been testing the new Mustang muscle car but so far it's understood tests haven't gone well. According to reports the Mustang has been overheating and has been put on a no-go list.
The local force recently took on the Mustang GT, the 5.0-litre V8 version, and have been testing it as part of the usual screening process a car must go through before it can pass as an official police car.
It's understood the Mustang went into limp mode after a pursuit test. Authorities then apparently sent the car back to Ford with a virtual 'no thanks' attached to it.
Like other state police forces, NSW Police will soon have to sort something out as the Ford Falcon XR6 Turbo and Holden Commodore SS highway patrol cars being used now aren't going to be around for much longer.
Given that taxpayers will be funding whatever vehicles the force decides, it's expected the force will be looking at other performance vehicles at around the $50,000 mark.
Unlike the (ridiculous) promotional police cars that are popping up, which are usually just one-off marketing exercises that probably help the respective carmaker sell more cars than do any kind of community service, we won't be seeing any high-end luxury cars being employed. However, the Volkswagen Golf R wagon is rumoured to be one of the possible candidates.
Regular duty Falcon and Commodore vehicles have already started to be replaced with cars like the Toyota Camry and Hyundai Santa Fe. What do you think police forces should adopt as a new highway patrol vehicle? Let us know below.