Fans saddened by the departure of the Land Rover Defender can take a breath of relief, as Ares Design has come up with a comprehensive package to help revive the off-road icon.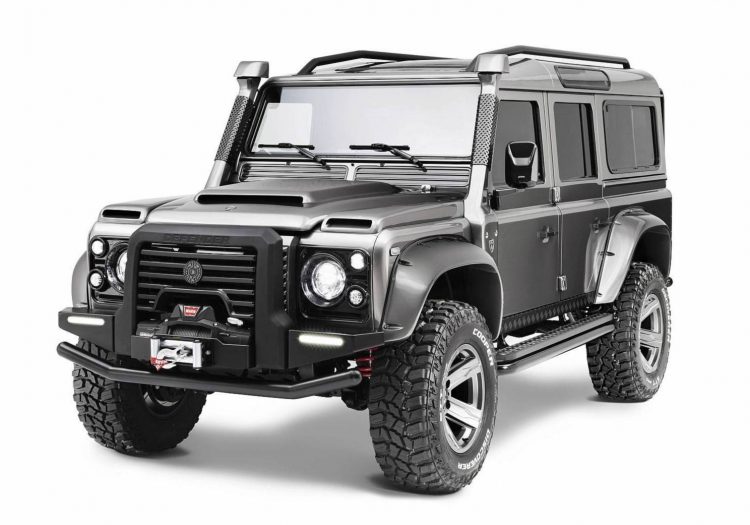 Ares Design, based in Italian and headed by former Lotus boss Dany Bahar (also creators of the awesome Ferrari 412 remake), has taken everything that's great about the Land Rover Defender, and then turned it all up to 11. It has also taken what isn't so interesting, the engine, and replaced it with a V8.
Starting with the engine, the standard diesel four-cylinder is taken out. Then, Ares shoves in a Rover 4.5-litre V8 that's bored to 4.7L, while the cylinder heads are enhanced and some larger injectors are put in place. The unit develops 210kW and 440Nm, which is plenty for the old ladder-style SUV.
If that's not enough oomph for you the company can do a supercharger package, turning the power up to around 350kW and torque up to 650Nm. In either case the engine comes with a custom exhaust and Milltek sports cat convertors, and is connected to a six-speed automatic transmission.
To harness the power and resultant speed Ares has applied a set of AP Racing brakes with 362mm front discs, encompassed by a set of Ares 18-inch alloy wheels that wear 305/70 all-terrain Cooper tyres.
Putting aside the performance elements, this beast is all about getting out into the bush. And from the character of the exterior, we're sure you can see it's ready to rumble. There's a set of pumped out wheel arches, a special bonnet, custom grille and LED headlights, and the factory bumper bars are replaced with thinner bars for improved clearance.
The Defender should be able to clear most obstacles when off-roading thanks to heavily revised suspension. It stands around 75mm higher off the ground, with optimised spring rates and Fox dampers ensuring all wheels stay planted as much as possible. Ares Design boss Dany Bahar said:
"The Defender is a motoring icon. Icons can be reimagined, though, and our Defender is the ultimate incarnation of the bespoke 4×4, delivering incredible performance, captivating looks and opulent touches more akin to a luxury SUV."
Interested? Well, you can place an order for one. Ares says it takes around eight weeks to do the conversion package, and you have to provide the donor Defender. Prices start at £190,000 (about AU$337,000). The company says it is only planning to build 53 examples.