Subaru is planning to unveil a new, sportier STI version of the very popular Subaru BRZ sports coupe. The company has just released some teaser images to prove it.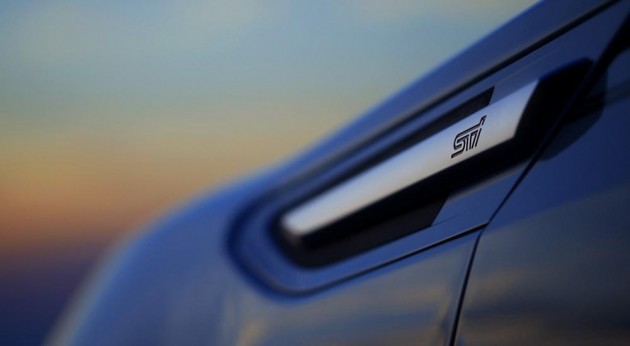 The new version will be unveiled at the 2013 Los Angeles Auto Show later this year. Although specific details are still under tight wraps, the STI is expected to come with styling, handling, and some under bonnet enhancements to increase overall performance.
It's believed Subaru STI might not take the turbocharger route and instead go for a tuned naturally aspirated approach. Word has it a turbocharger and intercooler system might not fit under the bonnet, at least in full production trim.
Instead, rumours suggest the current 147kW/205Nm 2.0-litre boxer engine will come with a special STI engine computer tune which could allow a higher rev limit – above 7500rpm – while the variable valve timing system might be revised. Overall power is tipped to be around the 170-175kW mark.
Along with a possible power boost, STI is likely to apply its handling technology to the BRZ, especially judging by the punchline attached to the teaser images, reading 'purity of handling'.
Tweaks could come in the form of a full sports suspension setup with stiffened chassis areas, as well as a beefier brake system with a larger tyre and wheel package.
The interior is also expected to be touched by the STI magic wind, with a big chance of some sporty bucket seats making their way inside.
More details will be revealed in November at the Los Angeles show. We'll be sure to keep an eye out for more updates.