The new Citroen DS5 has debuted at the 2012 Geneva Motor Show current underway, and it has already picked up 2012 Car Design of the Year award. It features an innovative and modern theme, impressive enough to put it in front of the Lamborghini Aventador.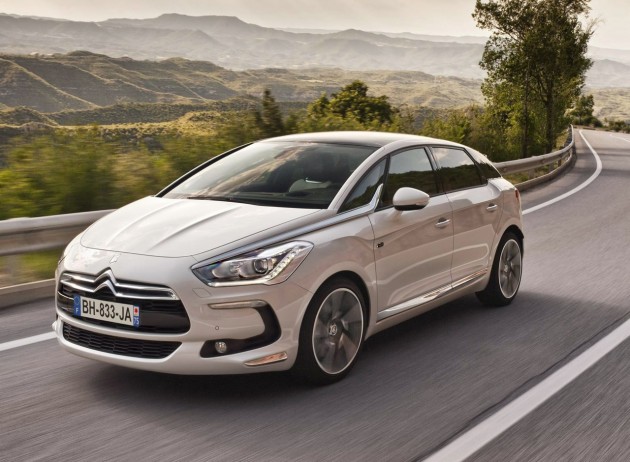 Only two awards are handed out by Car Design News every year; one for production vehicles and one for concept vehicles. The Citroen DS5 made up for almost a quarter of the 4000 votes handed in, placing it ahead of the runner up Lamborghini Aventador.
Owen Ready, editor of Car Design News, recently spoke about the award and the DS5. He said,
"The Car Design News Car Design of the Year Award is voted for by car design professionals making this a rare opportunity for those in the industry to show their appreciation for the work of their peers.

"It's easy to see why Citroen DS5's design attracted almost a quarter of the votes in the production car category. Both inside and out it's bold, vibrant and idiosyncratic with a rich mix of materials and exciting design solutions."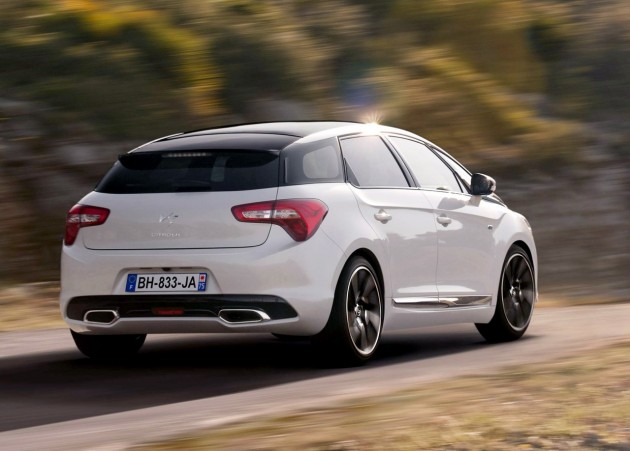 The Citroen DS5 is powered by three engine options, including a Hybrid4 variant – the first for Citroen – using a 2.0-litre turbo-diesel with 120kW matched up to a 27kW electric motor.
Two other turbocharged petrol engines will also join the lineup, including a six-speed auto version with 114kW, and a 147kW version with a six-speed manual.
The striking new model will go on sale in Australia halfway through this year. Prices are yet to be finalised, however, we can expect it to come in at around $50,000, depending on variant and options.