The Ford Transit is one of the world's most popular vans and now a raft of changes for 2017 ensure it keeps that mantle. Headlining those is the availability of automatic transmission and a new 2.0-litre engine.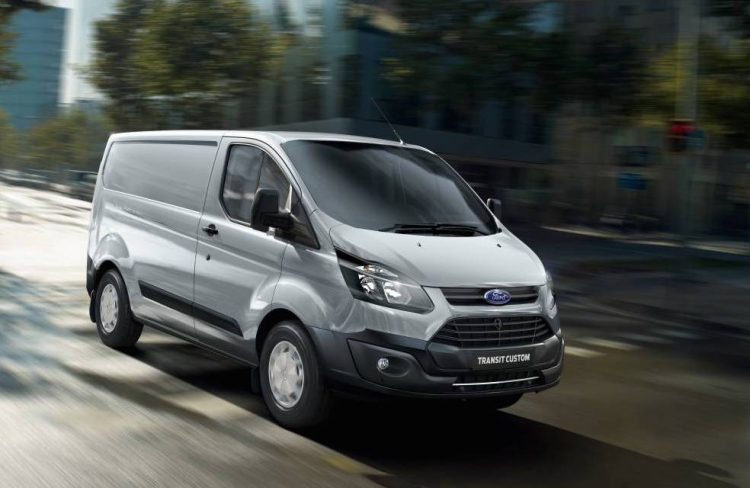 The six-speed automatic is now available on Transit Custom and 350L variant, with the latter switching to front-wheel drive when the slushbox option is ticked.
Ford's new 2.0-litre 'EcoBlue' turbo-diesel is both more powerful and efficient than the 2.2-litre it replaces in some models. Power output is 125kW, while torque is 405Nm in the higher output 350L and 350E extended roof. Transit bus and cab-chassis still make do with the 2.2-litre that generates 114kW and 385Nm, with a six-speed manual.
The Transit Custom now makes 96kW and 385Nm, increases of 4kW and 35Nm, while its 6.4L/100km economy is 0.8L better than before.
Other additions include the optional inclusion of SYNC 3, that includes Apple CarPlay and Android Auto. Side Wind Stabilisation now ensures that crosswinds on bridges are mitigated by the stability control sensors and this is said to assist in reducing driver fatigue.
Here is the 2017 Ford Transit price list before on-road costs:
Transit Custom
MY17.25 Ford Transit Custom 290S FWD, 2.0L EcoBlue 6-spd manual – $39,690
MY17.25 Ford Transit Custom 290S FWD, 2.0L EcoBlue 6-spd auto – $42,440
MY17.25 Ford Transit Custom 340L FWD, 2.0L EcoBlue 6-spd manual– $41,690
MY17.25 Ford Transit Custom 340L FWD, 2.0L EcoBlue 6-spd auto –$44,440
Transit
MY17.25 Ford Transit 350L RWD, 2.2L diesel 6-spd manual– $47,680
MY17.25 Ford Transit 350L FWD, 2.0L EcoBlue 6-spd auto – $51,380
MY17.25 Ford Transit 350E RWD, 2.2L diesel 6-spd manual – $51,180
MY17.25 Ford Transit 470E RWD, 2.2L diesel 6-spd manual – $54,180
MY17.25 Ford Transit Single Cab Chassis 470E RWD, 2.2L diesel 6-spd manual – $49,180
MY17.25 Ford Transit Double Cab Chassis 470E RWD, 2.2L diesel 6-spd manual –$52,680
MY17.25 Ford Transit Bus 410L RWD, 2.2L diesel 6-spd manual – $57,680