The highly anticipated 2017 Chevrolet Bolt EV has been unveiled at the Consumer Electronics Show in Las Vegas. It promises to be an affordable long-range electric vehicle for the masses.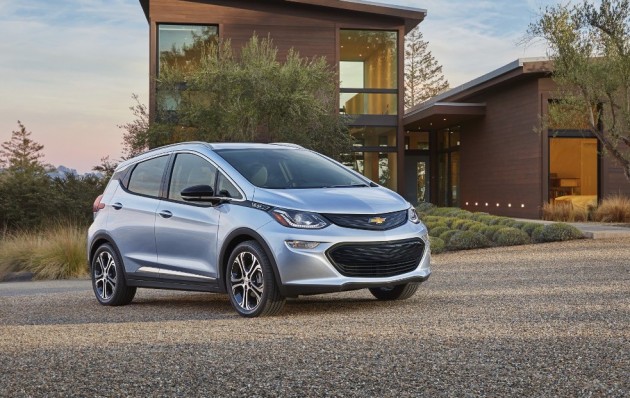 This is Chevrolet's answer to vehicles like the Mitsubishi i-MiEV electric city car. It offers a full-charge range of "more than 200 miles", which is around 320km. Power comes from a flat battery pack mounted efficiently in the floor. No specifications or outputs have been released yet.
To try and eliminate range anxiety, Chevrolet has developed an advanced trip indicator which monitors everything from the time of day, driving style, and even the weather conditions to provide a super-accurate range readout.
Inside, it's all about modern convenience and connectivity. The dash houses a 10.2-inch MyLink interface with flip-board style operation and customisable widgets. It also comes packaged with 4G LTE OnStar technology which can turn the Bolt into a Wi-Fi hotspot.
Other technologies include a surround-view vision system providing a bird's eye view of the surroundings, EV-specific navigation system with route guidance for maximum range, and a MyChevrolet mobile app which allows users to function various things from outside the car, such as set the air-con or check the car's charge status.
Chevrolet says the Bolt was designed and developed with customer feedback in mind, taking in suggestions from Volt owners. GM chairman and CEO Mary Barra said:
"It was less than a year ago that we revealed the Bolt EV concept and promised to deliver a long-range electric vehicle attainable by the masses. The Bolt EV is capable of using the latest mobile app technology to enable car sharing, advanced GPS routing and gamification, all designed to enhance the ownership experience now and into the future."
Production of the new model will begin at the end of 2016. It will be built at GM's Orion plant in Michigan, Detroit.