Haval has wowed showgoers at the 2017 Shanghai auto show with an "expressive" new HB-03 SUV concept. Like many other companies in attendance, Haval exhibited a new crossover coupe, with electrification.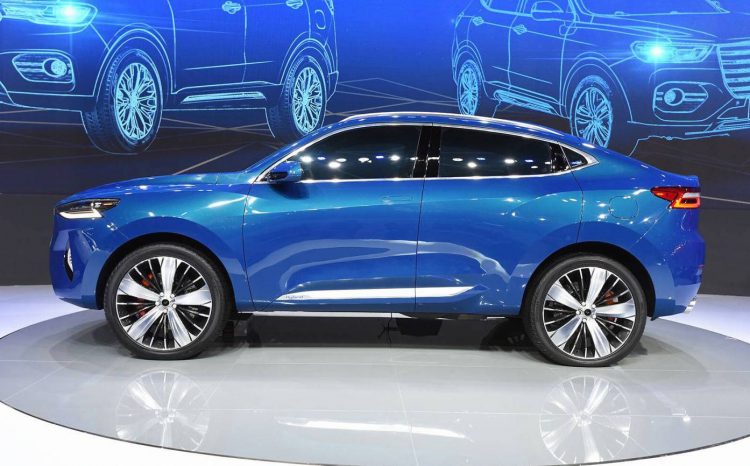 The HB-03 is similar to the HB-02 shown at last year's Beijing motor show, but with a coupe silhouette, muscular stance and driver-focused cockpit.
Powertrain-wise, there's a plug-in hybrid combining a turbocharged 1.5-litre four-cylinder with an electric motor of 95kW and 278Nm. Powered by a 13kWh battery pack, the combined effort of the electric and petrol motors swells to 450Nm of peak torque. This is good enough for a 9.0 second 0-100km/h sprint in 'Power Mode'.
Head designer Pierre Leclercq is justifiably proud of his work. Talking about the exterior, he said:
"The HB-03 combines clever hybrid technology together with the pure excitement of a real coupe. It's very sporty, mature and full of muscle. In profile, it clearly exhibits the centre line of a coupe with very dynamic attitude, but with no compromise on headroom and comfort of rear seat passengers."
Leclercq continued to discuss the interior:
"The interior shows a lot of three dimension effects in the overall theme, starting with an instrument panel that accentuates a horizontal theme. This helps us to integrate air vents that look smaller visually, without losing any functionality."
No word on Australian likelihood for the production version as of yet, but if it gets the green light, you can bet on a 2018 introduction.