It's been rumoured for some time but Lexus has reportedly now confirmed it is going to introduce a new range-topping GS sedan in the theme of a 'GS F'. The company is also said to be planning an open-top version of the new RC F sports coupe.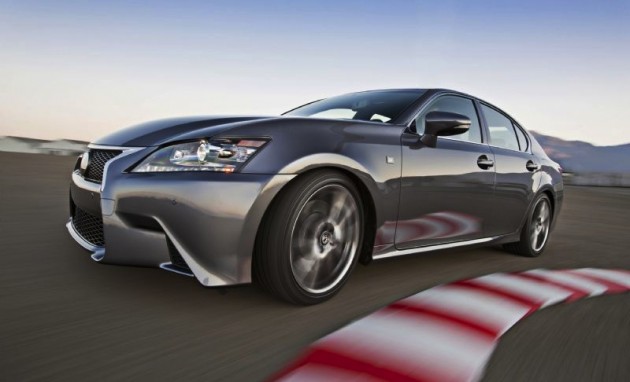 The news was apparently confirmed during at a national dealer meeting in Los Angeles, Autoguide reports. It's understood the GS F will become the company's fastest and most powerful current model, and certainly its most powerful sedan ever.
According to reports the GS F will be powered by a 5.0-litre V8 producing at least 373kW (500hp). It's expected to be based on the Yamaha-developed engine currently used in the RC F and IS F, only tuned to a higher degree. This should provide 0-100km/h times in well under 5.0 seconds, helping it rival vehicles like the BMW M5 and Mercedes-Benz E 63 AMG.
As for the RC F convertible, this is set to be Lexus's response to vehicles like the Audi RS 5 convertible and more importantly the new BMW M4 convertible. Lexus has never offered a high-performance drop-top driving machine before, with even the previous LFA only officially made in coupe form.
It's believed it will come with the same 351kW 5.0-litre V8 engine as seen in the RC F coupe. The convertible is likely to be heavier than the coupe though, which weighs 1840kg. Rumour has it the drop-top will tip the scales at around 2020kg.
Despite the weight disadvantage the new variant should get close to the coupe's 0-100km/h time of 4.4 seconds, while the top speed of around 270km/h should remain. An official announcement may come soon.