Honda may be planning a return of the iconic S2000 name, as soon as 2018, according to rumours. This would go well with the company's slowly-growing sports car range.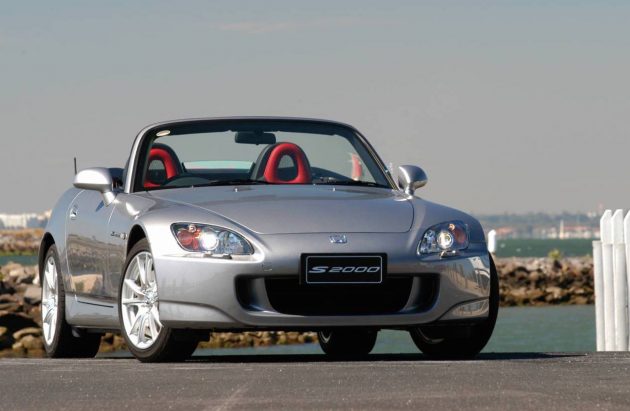 American automotive blog Car and Driver is quoting a source, who at this stage is still anonymous, that says the Japanese manufacturer is planning bring back the roadster for the company's 70th birthday in 2018.
The publication says the S2000 will be launched alongside a special edition motorbike, based on the company's MotoGP bike. The source said:
"As for the car, expect something special. Size-wise, it'll probably be similar to the Mazda MX-5 Miata, but the Honda will have a lot more power."
The automotive world is speculating the S2000 would tip the scales at around the 1300kg mark, and borrow a tuned version of the Civic Type-R's 2.0-litre turbo four-cylinder. Both the engine and S2000 are expected to be built at Honda's factory in the US state of Ohio.
Honda executives have in the past suggested the possibility of a rear-wheel drive sports car to slip into the Honda lineup below the flagship NSX. A Honda executive commented at the 2014 Detroit Motor show, saying Honda was interested in such a car, but said it would not appear any time before 2017.