British engine computer tuning company Superchips has announced a tune for the cracking Opel Astra OPC, called the Vauxhall Astra VXR in the UK. Two states of tune are on offer, depending on how quick you'd like to drive.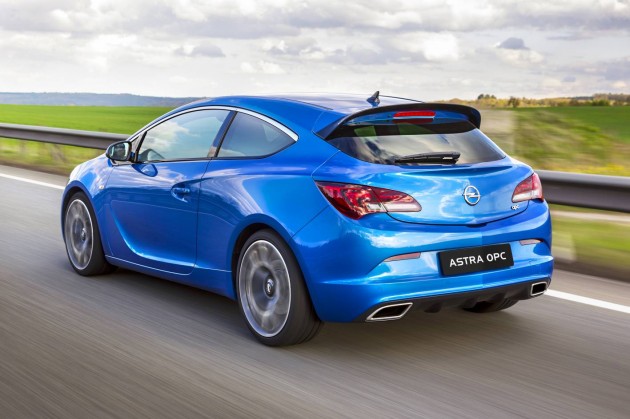 When we tested the Astra OPC earlier this year, we found no shortage of power. In fact, it is the most powerful front-wheel drive on the market in Australia. The 2.0-litre turbo four-cylinder produces 206kW and 400Nm, capable of 0-100km/h in a tested 6.1 seconds.
Using dyno tuning and numerous real world road tests, the Superchips tunes increase engine output without ruining the driving practicality of the car.
The Stage 1 tune takes the power up to 223kW while torque is boosted to 461Nm. This should enable the sexy hatch to sprint from 0-100km/h in the mid 5.0-seconds range. If that isn't quick enough for you, the Stage 2 tune further boosts outputs to 229kW and a V8-like 475Nm.
Superchips says the tune not only increase power, but also provide a more engaging drive. The company recently said,
"On the road the added punch translates into a sharper, even more exciting drive, with a crisper throttle response allied to greater urgency across the rev range."
The ECU modification uses a Bluefin 'Plug-in and Go' do-it-yourself setup, which makes installation an absolute breeze. Owners simply plug the control unit into the factory ECU and swap tunes. The standard settings are stored on the hand controller as well, so if you ever need to switch it back, it can be done within minutes.
Superchips offers a full 12-month warranty on both packages. Prices for either tune kick off at £455 (around AU$767).