Following a preview earlier this week, Hyundai has now gone ahead and unveiled the new i30 wagon in full before its Geneva show debut next month.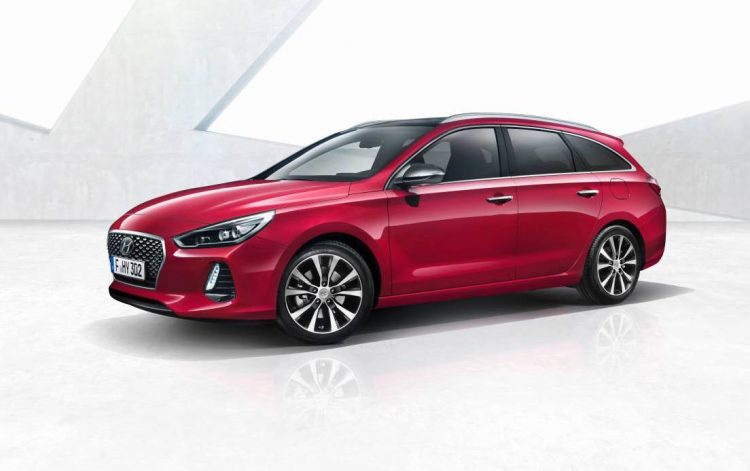 The wagon is based on the new-generation i30, which itself is set to arrive in Australia in the next couple of months. As such, it features the same design language, with a more premium yet sporty front end design compared with the outgoing model, slimmer headlights, and a huge front grille.
Overall, the wagon measures 4585mm in length which is 245mm longer than the conventional hatch, with a width of 1795mm and the same 2650mm wheelbase of the hatch. This allows for an impressive 602 litres of cargo capacity, expanding up to 1650 litres with the rear seats folded.
Under the bonnet the new variant will get a similar lineup of engine options as offered in the hatch, including a 1.6-litre turbo-petrol producing three different outputs, along with a brand new 1.4 turbo producing 103kW. A 1.0-litre three-cylinder turbo will also be offered in some markets, generating 88kW.
As with the hatchback, Hyundai engineers went to extensive lengths to hone the new i30's dynamics throughout Europe and on the Nurburgring. The more rigid body consists of 53 per cent high strength steel, while the steering is 10 per cent more direct.
Some of the advanced technologies that will be on offer include lane-keeping assist, adaptive cruise control, driver attention alert, rear cross-traffic alert, autonomous emergency braking, and road sign recognition.
As with the current model, Hyundai Australia is likely to do without the wagon variant in the local lineup. The new variant will go on sale in Europe later this year though.