Isuzu is launching the facelifted, 2017 D-Max and MU-X in Australia this week, bringing a range of technical updates and design tweaks.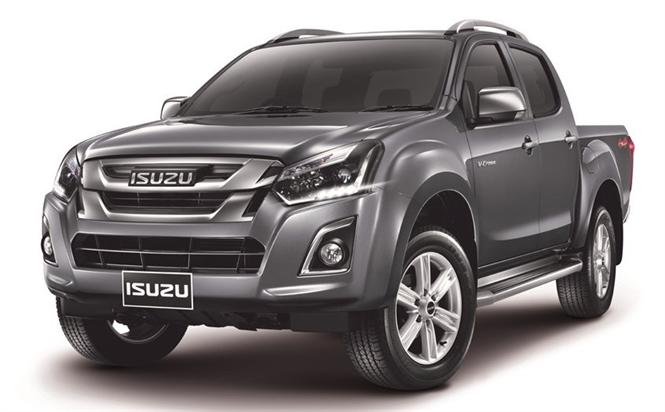 Specific information is under an Australian media-wide embargo until Friday morning, however, PerformanceDrive can confirm the new model will not come with a rear limited-slip differential (LSD) or differential lock.
Most of the top-selling 4×4 utes in this class are offered with a rear differential lock which locks the two rear wheels together in terms of drive speed. This significantly reduces the chances of wheelspin on slippery surfaces, especially when there is some suspension articulation. A limited-slip diff works in a similar way, although allowing some 'slip' in drive under severe conditions.
When asked why Isuzu hasn't provided such a feature, even as an option, Isuzu representatives told PerformanceDrive that the factory traction control system is able to provide similar benefits, and that there is no need for an LSD.
Interestingly, PerformanceDrive has previously tested a D-Max LS-Terrain in comparison with a Colorado LTZ in off-road conditions. And we found that the Colorado was able to venture further – and with fewer complications – purely because the Holden (in that case) was equipped with an LSD as standard (tested with traction control on and off). This omission for the new model could be seen as a bit of a disappointment to some ute fans and off-road enthusiasts.
As for other MY2017 updates, the D-Max will feature a mild facelift in terms of design, and a more advanced interior. There are also some very interesting powertrain upgrades in store. With such upgrades, Isuzu is expecting to continue its sales growth in this market.
During 2016 the D-Max was the sixth most popular ute in the class (4×2 and 4×4 combined), in front of the Mazda BT-50 and Volkswagen Amarok, and just behind the Nissan Navara. It reached 16,359 sales, up from 14,640 sales during 2015. Isuzu overall in the passenger vehicle market experienced an 11 per cent increase in sales in Australia.
Stay tuned for more news and our review later this week.
Note: Overseas 2017 model shown