A team of British engineers at BAC has become the first manufacturer to produce body parts using a lightweight material known as graphene.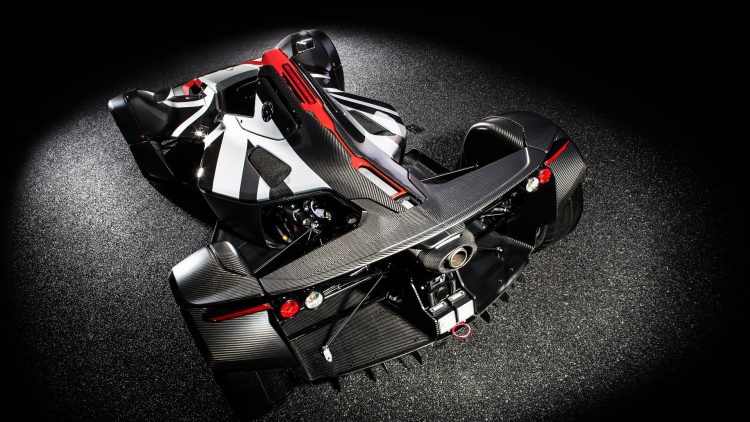 Liverpool's Briggs Automotive Company (BAC) has utilised graphene for the construction of the Mono's rear wheel arches. According to BAC, this has eventuated in a weight reduction of 20 per cent, but a 200 per cent increase in structural rigidity over steel.
Graphene is a form of carbon, organised in a honeycomb arrangement, just one atom thick. As a result, it is significantly lighter and contains even more tensile strength than traditional carbon fibre used in the rest of the automotive industry.
The graphene wheel arches are the result of a collaboration between BAC and UK-based firm Haydale Composite Solutions. The Mono, which weighs just 580kg dry, is the "world's only road-legal, single-seater supercar", according to BAC.
BAC says the choice to construct the wheel arches using graphene first was due to the complexity and size of the project, which provided a nice challenge for engineers.
In terms of a timeline for graphene making its way into production cars, there could be some waiting due to the cost of graphene construction. Whereas traditional carbon fibre construction has become mainstream, graphene remains very much an exotic, experimental means of lightweight construction.
BAC has previously endeavoured in furthering its lightweight construction credibility, having produced carbon-composite wheels in a joint-effort with Dymag. The 17-inch wheels managed to reduce weight at the front and rear axles by 23.5 and 22.9 per cent, respectively.