Fiat-Chrysler CEO Sergio Marchionne, the man behind the merger and the drastic plans that have helped positively transform the group, has announced he plans to retire from the position after the five-year plan is complete in 2018.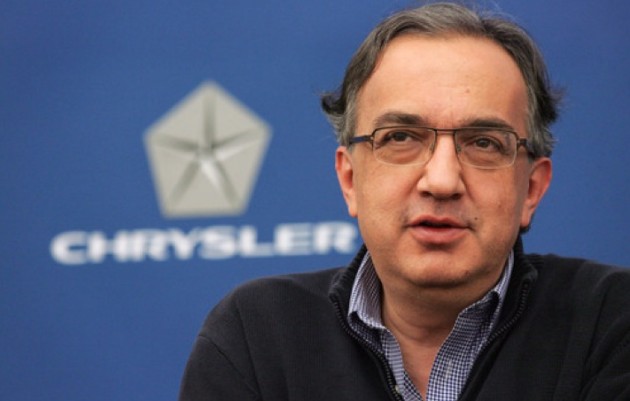 Marchionne is currently chairman and CEO of Fiat Chrysler Automobiles which includes various brands such as Alfa Romeo, Ferrari, Maserati, and all of Dodge, Chrysler and Jeep. Since Marchionne came into the picture, he's rescued Chrysler from bankruptcy and tripled Fiat's operating profit and global revenue.
In a recent Bloomberg report the Italian-born Swiss-living exec was quoted as saying he will "undoubtedly" step down at the end of 2018 once the five-year strategic plan is complete. He said,
"I am not going to do any more turnarounds. I'm done; let some of the young punks do it.

"There are a number of things that the next CEO will do which are totally different from what I do. The role as presently configured will have to be reconfigured."
The five-year plan hopes to see income grow to about 5 billion euros by 2018. This is set to be achieved via the introduction of more high-end platforms and vehicle models, particularly from the Alfa Romeo brand, as well as expanding Jeep's presence around the world to increase sales to 1.9 million units per year.
In Australia, evidence of the plan and growth can already be seen. Since 2012, Fiat sales have quadrupled (1011 to 4467 sales), Alfa Romeo sales have more than tripled (701 to 2162), Chrysler sales have almost tripled (521 to 1446), and Jeep sales have almost doubled (13,003 to 22,163). And that's in just two years.
The news comes just weeks after long-time Ferrari boss Luca di Montezemolo announced his resignation from the top job. Both execs have clashed on various forward strategies, however, both have helped increase brand sales and brand awareness by a considerable amount. It will be interesting to see how the empire manages without these two heavily influential individuals.