Audi will unveil the next-gen 2015 Audi Q7 SUV at the upcoming North American International Auto Show in Detroit in January, company board exec Dr Ulrich Hackenberg has confirmed. It will be the second generation of the large crossover.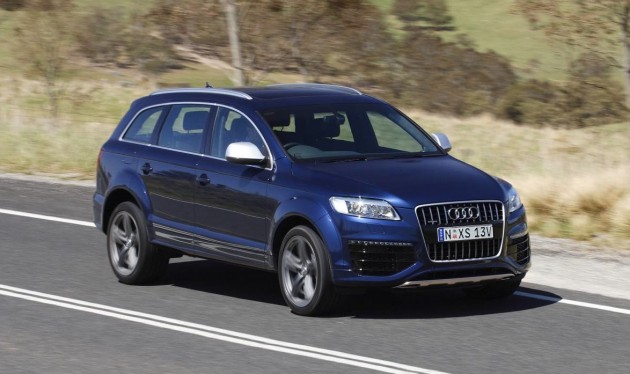 The current generation Q7, which is the company's largest SUV that shares its underpinnings with previous-gen Volkswagen Group products like the Touareg and Porsche Cayenne, has been on sale now since 2005 in virtually the same guise. Speaking with IndianAutosBlog, Hackenberg said that 'if you make a trip to Detroit, you'll see it'.
It's believed the new model will be built on a fresh platform dubbed the MLV Evo, made with more high-strength aluminium to save weight. There's some rumours that suggest weight will drop as much as 350kg from the current Q7 kerb weight. Such savings will obviously benefit economy, performance and handling.
We can also expect huge changes under the bonnet, with speak of a triple-turbo diesel TDI making its way into the lineup, as well as an e-tron eco-focused model and a range of updated 'regular' petrol and diesel units.
There's been no clear sign in regards to the styling direction, however, if we take a look at all of Audi's latest products you can see the distinct design philosophy that will probably be carried through to the new Q7, with sharper angles and slimlined grilles and trimmings.
Inside, we can expect vast advances in terms of technology and creature comforts. Audi will probably infuse a cutting-edge interface into the dash with all of the latest apps and on-board cameras, as well as internet functionality, a high-end stereo, and various vehicle settings options. A new decor and materials are also likely.
Audi first revealed the Q7 in concept form back at the 2003 Auto Show in Detroit. Next year's show is a fitting event to unveil the next generation version.