Some images purporting to be of the 2018 Toyota Prado have surfaced on social media, potentially giving us our first look at the facelifted model expected later this year.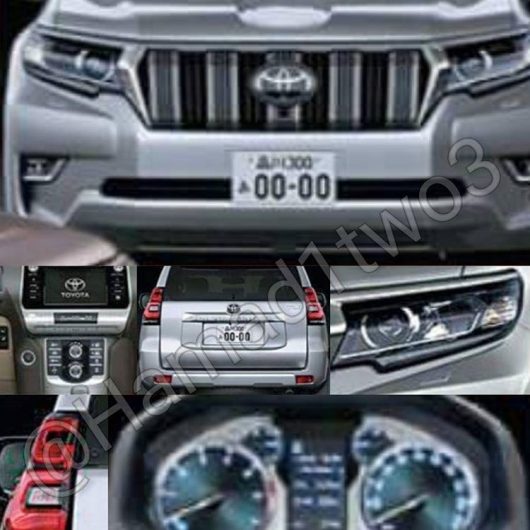 The images were posted by Instagram user hamad1two3, showing a vastly updated front end. There's some more sophisticated headlights with LED technology, chrome trimming along the top and integrating with the vertical-oriented front grille.
Bonnet contours are more aggressive, with three dimples giving the front end more attitude than the current model. Down below, the front bumper bar has a lot more going on, with plenty of shapes and angles, neat fog light clusters, and relatively little venting and intake area.
By the looks of it, this model featured is the top-of-the-line variant, or at least near the top. It also could be the UAE-specification example, featuring what appears to be a regular lift-up tailgate compared with the Australian swing-door arrangement. Some interesting C-shape taillights are a big step away from the more generic lights on the current Prado.
Inside it looks like the next Prado will get a freshly-designed dash incorporating a touch-screen with surrounding menu buttons, and a cleaner climate control panel down below with relatively few buttons and controls for an uncluttered appearance. A semi-digital instrument cluster for the driver looks to be inspired by some Lexus models.
Details regarding the under-bonnet stuff are unknown at this stage. However, given Toyota only recently introduced its new 2.8-litre turbo-diesel four-cylinder, our guess is it will carry this over for a few more years.
If these are indeed leaked official images – and they appear to be – Toyota will in all likelihood be planning an unveiling some time within the next few months. We'll keep you updated.