Looking to buy a very fast track car but one that you can drive to and from the track on the road? McLaren has the answer. Introducing the new McLaren 620R. The British company describes it as being the first car in the class to offer "true motorsport credentials" in a fully road legal package.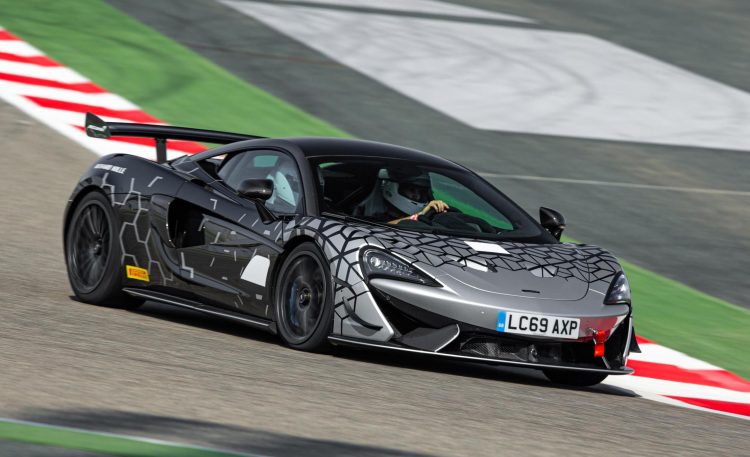 The 620R is inspired by the 570S GT4 racing car, only it has more power and it's road legal. On the outside you'll notice the serious aero kit which is actually very similar to the kit featured on the GT4. It develops proper downforce, too. Try 185kg of downforce at 250km/h, to be precise.
Also helping with handling are a set of Pirelli P Zero Trofeo R tyres, which are road legal but designed for track use. These are wrapped around 19-inch front and 20-inch rear centre-lock wheels which have been specially developed to handle slick tyres without the need for further mechanical adjustment.
The suspension is made up of lightweight aluminium wishbones, with stiffer anti-roll bars and springs compared with the regular 570S. There's also solid stainless steel top mounts instead of rubber mounts to improve driving precision, with manually adjustable dampers taken from the GT4 racing car, in coilover fashion.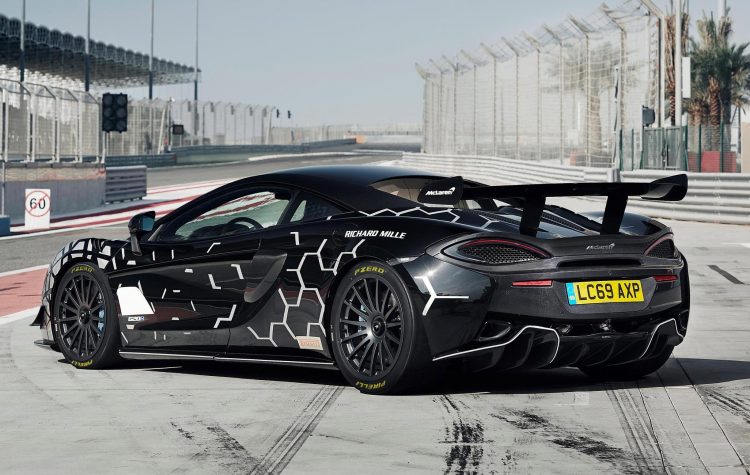 As for the main hardware. It's a 3.8-litre twin-turbo V8. The same 3.8 that's featured in the GT4, in fact. However, since there are no racing regulations to adhere to McLaren engineers fiddled with the ECU and turbocharging management system so the unit produces 456kW and 620Nm.
All of this is sent through a seven-speed dual-clutch auto transmission with rear-wheel drive. On the tarmac the 620R covers 0-100km/h in a claimed 2.9 seconds, with 0-200km/h coming up in a dashing 8.1 seconds. Flat out, the top speed is 322km/h.
Lastly, the interior is stripped out and read to go racing. As you would expect. There is no carpet for the floor or glovebox, no air-con or IRIS touch-screen system, although optional, and the seats are carbon fibre racing buckets with six-point harnesses. For the driver there's a Track Telemetry system as standard with a 7.0-inch touch-screen. Buyers can option for a lightweight Bowers & Wilkins sound system if they like.
So, it all sounds like the perfect track day toy? Well, you better get in quick because McLaren is planning to build just 350 examples. Prices in the UK start from £250,000, with production scheduled to commence in January.