Renowned Chevrolet Corvette specialist Callaway has announced a new upgrade program for the US VF Commodore-based Chevrolet SS sedan. The kit transforms the SS into a HSV GTS-like performance sedan for US fans.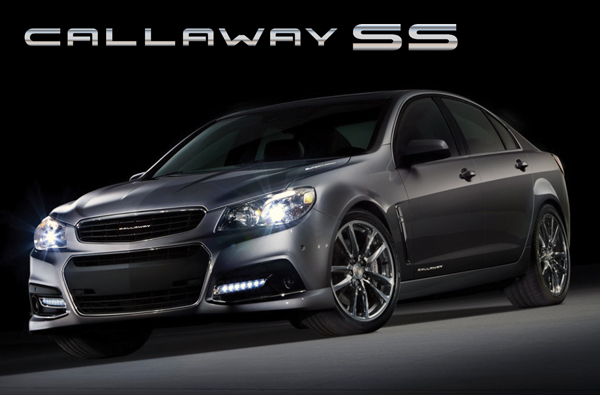 While the VF Commodore is exported to the US, our overseas companions aren't able to experience HSV vehicles. Chevrolet does provide US SS customers with a 6.2-litre V8 with over 300kW though, compared with the local Commodore SS 6.0-litre which has 270kW.
For those that want more, Callaway has come up with a supercharger kit for the 6.2. It includes an under-bonnet Eaton Roots-style TVS supercharger unit, a liquid-to-air intercooler, larger fuel injectors, a larger intake system, and a full high-flow exhaust. The end result is 425kW and 724Nm.
Out on the tarmac, the Callaway SS is able to cover 0-60mph (97km/h) in 4.5 seconds and a quarter mile in 12.4 seconds. This is fractionally slower than the local 430kW HSV GTS. Interestingly, Callaway and HSV have a bit of a history together. Callaway explains,
"In 1998, Holden Special Vehicles hired Callaway to design, develop and assemble a high output version of the 285bhp LS-series engine for the HSV GTS (Project "C13").

"Callaway built 1500 402bhp engines for the 2000-2002 models which were installed on the Holden assembly line. The HSV GTS became the fastest production car ever produced in Australia at the time."
Other unique highlights in the kit include special badges, key fobs, floor mats, and Callaway SS authenticity documentation.