As we know, there are a lot of manufacturers that have jumped on the SUV/crossover bandwagon. We'd name them, but it'd be easier to name those that haven't. Ferrari is one, obviously, or so you might think.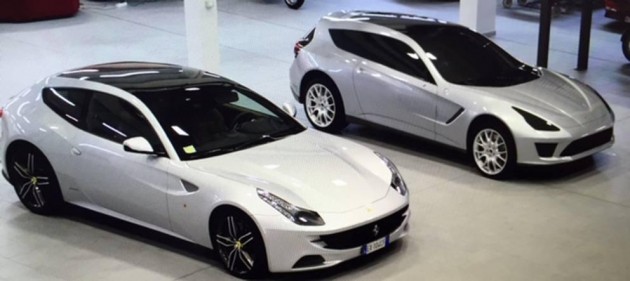 In the late 2000s, when the Maranello team was running through the motions of designing the FF, they were also considering a jumped up crossover. Well, considering it enough to produce a tangible concept. An image of the concept recently surfaced online.
With an eerily similar front façade to the Corvette Z06, we can say that while it remains sacrilege in the eyes of many in the automotive world, it's definitely a looker.
The model is now in the possession of a Ferrari collector and the prancing horse has handed over its crossover intentions and R&D to sister-brand Maserati for the development of the upcoming Levante.