Audi is planning to unveil an all-new concept believed to be the much-rumoured A9 at the upcoming Los Angeles Auto Show, showcasing a fresh design direction for the German company.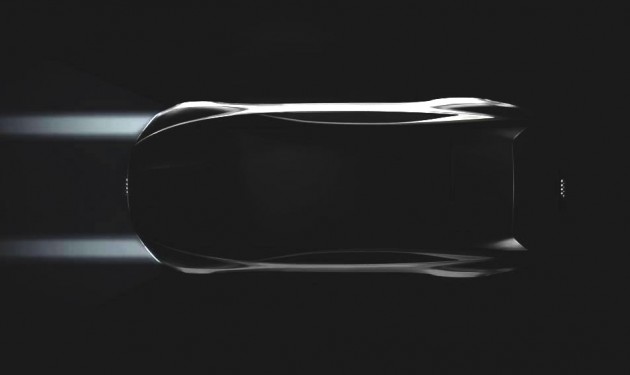 So far Audi has only released this dark and mysterious teaser image (which we have modified slightly via contrast settings). According to reports though the concept we're all seeing will preview a new A9 flagship model which is set to be like a coupe version of the A8 sedan.
A vehicle like this would sit in the market with very little direct competition. Mercedes-Benz offers the CLS-Class while BMW presents the 6 Series Gran Coupe, both of which go up against the Audi A7 Sportback. This only leaves the Mercedes-Benz S-Class Coupe to rival.
It's understood Audi is planning to introduce an A9 model in the future, and possibly an 'S9' performance version producing as much as 450kW. Whether this teaser is that model is still unclear at this stage.
In the teaser you can just make out the small roofline and possible four-door layout, with a short rear overhang. There also seems to be some fairly serious bulging wheels arches, especially at the back, as well as a strange-looking arrangement in the position of the rear windscreen (shooting brake?).
To us, it seems like more of a hatch, maybe even a special R8 or Quattro Sport concept. The rear end is suspiciously short, almost curving around straight from the rear wheel arches. The badge reflection at the back also points out where the body stops in proportion to the roof.
Whatever it is or what it ends up looking like, the concept will make its debut at the Los Angeles Auto Show which starts on November 18. We'll be sure to keep you updated.