The track-based version of the Ferrari 488 GTB was unveiled today at Daytona, replacing the 458 Challenge. The 488 Challenge features a version of the road car's 3.9-litre twin-turbo V8 worked to 500kW.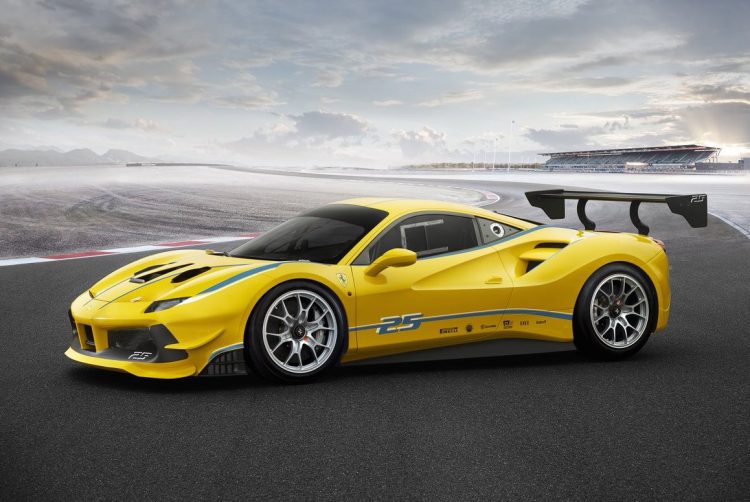 These improvements are thanks to different engine mapping for the ECU, including changes to the variable torque management software. The gearbox computer also has a new shift map more suitable for racing, which allows the car to accelerate from a stop to maximum rpm in 4th gear, all in six seconds. Weight has also been reduced from the engine and gearbox.
For the first time, Slide Slip Angle Control makes its debut on a Challenge racecar. The system utilises the ESC, traction control and E-Diff3 to maximise turn-in characteristics, cornering grip and maximise acceleration out of corners.
There are three 'mannetino' dials on the steering wheel to give independent control of braking and chassis settings, compared to just one in the road car.
There are major changes to the aerodynamics of the car too, including new vents in the bonnet and a larger rear wing, and tarmac-hugging side skirts. The intakes on the rear haunches now direct air into the braking system too.
Compared with the outgoing 458 Challenge EVO, the 488 Challenge has posted faster lap times around circuits. Expect to see it out racing in the Ferrari Challenge one-make series next year. It will be the first turbocharged model for the series.