The trailer for Fast and Furious 7 has been released and looks set to take us on an auto-action thrill ride. The plot follows on from the previous movie where Han (Sung Kang) was killed and a character named Shaw (Jason Statham) popped up with vengeance on his mind.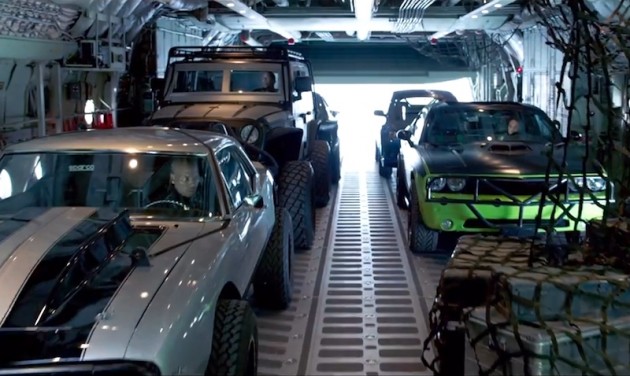 It's only natural for a Fast and Furious movie to begin with a car scene; it shows Dom (Vin Diesel) and the gang getting dropped out of a plane in highly-modified cars, including what looks like a Subaru WRX, a Mercedes-Benz G 63 AMG 6×6, a Chevrolet Camaro, a Dodge Challenger, and naturally, other American muscle cars.
Given the tragic passing of Paul Walker late last year it's thought Paul's character Brian O'Connor will be retired, though there's no hint of how that will happen, in the trailer at least. What we can see though is all of the gang looks up to their usual tricks, doing stunts that are only possible thanks to a lot of guts and CGI technology.
The Fast and Furious franchise has earned almost US$2.4 billion dollars at the box office since the first movie premiered in 2001. With the release of number 7 set for April 3, 2015, that figure will no doubt jump to well above US$3 billion.