Another day and another ambitious hypercar is planned. This time it's from a newcomer called Arash Motor Company, and it is proposing a mind-blowing hybrid called the AF10.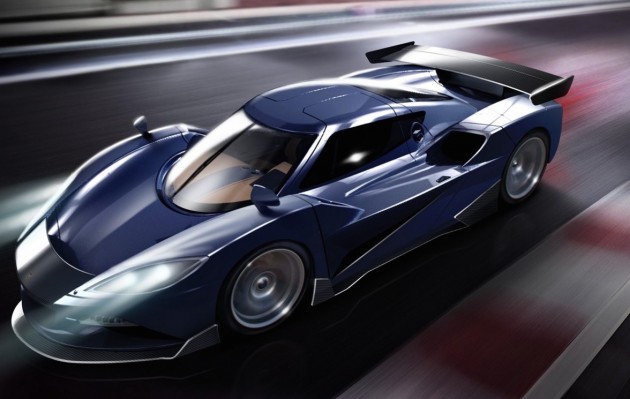 The project will be presented at the Geneva Motor Show next month , boasting an epic hybrid powertrain with four electric motors and a V8. As you can see, it also showcases an extreme low-profile body that kind of looks like a Ferrari Enzo.
Getting back to that powertrain though, it consists of a 6.2-litre V8 that's supercharged, paired with four electric motors. The electric motors have a combined output of 880kW, while the V8 adds 671kW.
Overall, the AF10 produces a colossal 1551kW of power and 2280Nm of torque. Specific performance figures haven't been mentioned but it should be able to cover 0-100km/h in well under 3.0 seconds. The top speed will be somewhere beyond 200mph (322km/h).
Interestingly, buyers will be able to option for either a six-speed manual transmission or an automatic with paddle shifters. The electric motors then use a two-speed gearbox to sort out the best performance, receiving power from a 32kWh lithium-ion battery.
Helping with speed and acceleration is a full carbon fibre chassis and carbon fibre reinforced plastic body, with an aluminium honeycomb-type construction. The kerb weight hasn't been mentioned at this stage but as you can see the chassis certainly looks like the makings of a lightweight racer.
Interested? Arash Motor Company is planning to take orders for the AF10 with prices kicking off from £1.1 million (about AU$2.2 million). More details will be revealed at the Geneva show on March 1.