Remember the odd-looking nanoFlowcell QUANTiNO concept from last year? The niche company has revealed an updated version which is pretty much ready for production.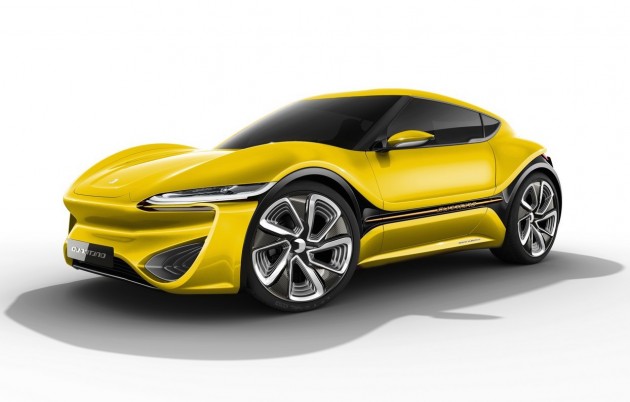 As the name suggests, the QUANTiNO is an electric vehicle. It receives power from two separate 175-litre tanks that contain a negative- and positive-charged ionic liquid, transformed into a low-voltage (48V) output. Power is sent to four motors, one for each wheel, each combining to provide 80kW in total. Performance figures are yet to be finalised.
In concept form the futuristic coupe was able to hit 200km/h, which is not bad for a small lightweight 2+2. The range, more interestingly, was quoted at more than 1000km before needing to be recharged – that's twice the capability of a Tesla.
The idea behind the latest version was to make tweaks to various bits and pieces to help it pass for market entry and production. It looks almost identical to the concept version from last year, however, it's expected to showcase new lights and trimmings, more conventional wheels, and a more practical interior.
More details will be revealed at this year's Geneva Motor Show in March, with final testing to begin shortly after before nanoFlowcell starts taking orders. Prices are yet to be announced.