Although Toyota and Holden are only two months away from closing their Australian manufacturing operations, one company in South Australia is determined to bring a new Australian electric vehicle to market.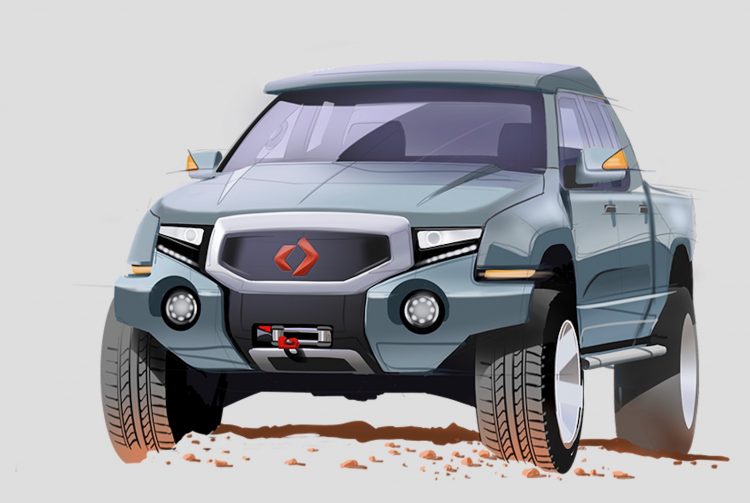 PerformanceDrive spoke with Paul van de Loo, the director of South Australian engineering consultancy firm Applidyne and Red Automotive Technologies, for more insight. Red Automotive Technologies first signalled its intentions in 2015, with plans to introduce a lineup of utes and SUVs with electric powertrains and range-extender diesel engines.
Although some other companies stated similar intentions and seem to have dropped off the face of the Earth (Ethan), Paul says his company is "deadly serious, making progress, but slowly".
It is van de Loo's intention to launch an "electric SUV for an affluent lifestyle," with a "more off-road flavour" than a Tesla Model X. First will come a pickup utility, based on a "top selling donor vehicle," without giving away too much. It will have a more Aussie flavour than the outgoing cars, he says.
Like others with similar intentions, Paul has faced an uphill battle in recent years to try and secure government funding under a government scheme that was allocated to help keep manufacturing in Australia.
"The most galling thing was that $800 million lost in the Automotive Transformation Scheme, despite not being allocated to existing manufacturers was not available to new Australian companies."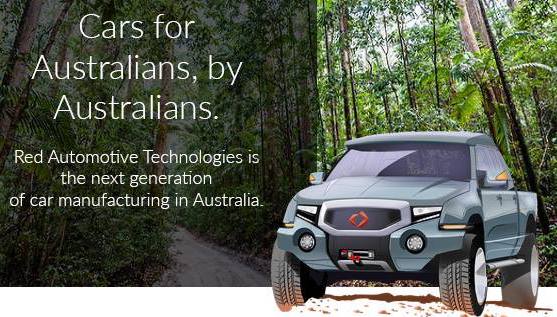 Paul has been pushing for government assistance and said the cross-benchers seem the most receptive. But it's clear the current government will not be forthcoming in this regard.
Unperturbed, Paul will still push ahead with his plans saying that the funding needed will just come as a "trickle instead of a flood". He cites $3 million as the amount needed to produce a proof-of-concept prototype, with a sum of $30 million needed to get to market. He is pushing ahead on the basis that government funding will not come, instead relying on venture capital.
One possible avenue could be the federal government's new equity crowdfunding scheme that allows 'mum-and-dad investors' to purchase equity in a company with less than $25 million of annual turnover on a licenced crowdfunding portal.
Nevertheless, if Red Automotive Technologies' plans come to fruition, it can call on some machine learning expertise from Applidyne if it wanted to move into the autonomous scene. Paul also says that he is inspired by the amount of talent the project and idea has brought forward. He said: "Some amazing skill sets have come out of the woodwork."
On the subject of whether the loss of some component suppliers will hurt the chances of a new upstart: "It doesn't help when trying to source more local content, also the loss of local capability and skill sets."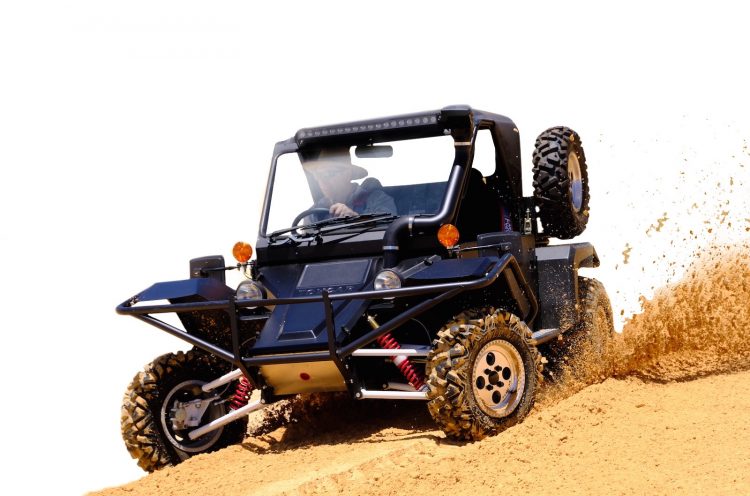 TomCar's David Brim has found success in manufacturing ATVs in Australia. Brim said: "Come October, we're the last Australian car maker."
Brim is more optimistic about manufacturing in Australia, pointing to the fact that (for the time being) trains, buses and trucks are still here and our vibrant bio-medical industry. But passenger car manufacturing in Australia? Brim said:
"We're f&#ked right now. The future here is not in mass production. We need to make things here that can't be made anywhere else. We make high quality, high longevity products but we can't compete on price."
Although he is a proponent of Australian manufacturing sector in which his company thrives, he says it's "criminal we won't have a car industry, the flow-on effect is huge and the benefits to the economy are huge."
"The car industry leaving has been good for us," Brim says, citing the need of component suppliers and other companies being forced to diversify and lift their game. TomCar has moved into electric vehicles and into the autonomous realm, with military applications.
As we discussed in How to resurrect the Australian car, the government can also help an upstart like Red Automotive in non-monetary ways. Current ADR compliance laws are very strict for volumes of over 100 per year. A revision in this would make life easier. David Brim says: "They were originally to protect Australian car manufacturing, now they are preventing it."
TomCar is a fine example to follow, with record sales for the past few years. West Australian racing car company West Race Cars just started outsourcing its formerly local-made racing vehicles from Thailand last December, however.
The overall atmosphere then is one of very measured optimism, contingent on some legislative changes and an injection of funds. To achieve a return to modest car manufacturing volumes, David Brim says we need a "forward-thinking government to help out a company who wants to become the next Tesla in Australia."
If you think it is important to see car manufacturing continue in this country, then we encourage you to get involved with starting petitions on sites such as change.org, or emailing these relevant members of the major parties in Australia about legislative changes, such as ADR requirements to make it easier for a new upstart and the Automotive Transformation Scheme funding.
If one company can get traction, then it should show others that it can be done and encourage them to have a go. If some of these issues aren't soon addressed, then the naysayers will be proven correct and we will have lost it forever.
Minister for Industry, Innovation and Science
C.Pyne.MP at aph.gov.au
The Hon Christopher Pyne Mp
Shadow Minister for Innovation, Industry Science (ALP)
senator.carr at aph.gov.au
Pauline Hanson's One Nation Party
office at onenation.com.au
Lee Rhiannon, The Australian Greens
senator.rhiannon at aph.gov.au