It looks like Audi is really taking the teaser concept to the max with the new Q2 compact SUV, releasing yet another sneak peek of the upcoming model.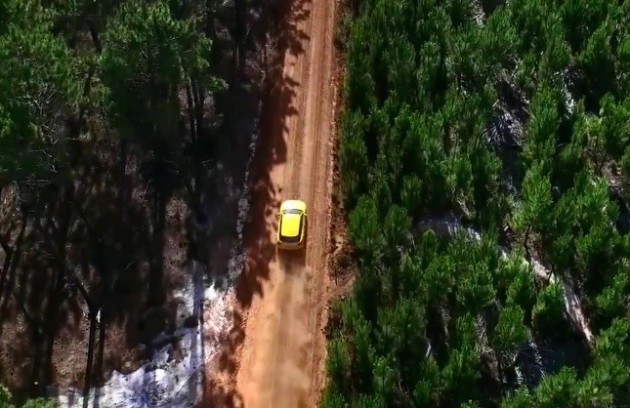 In the latest teaser Audi has given us the pleasure of a video this time. It shows the new Q2 being driven through a forest on a dirt road. Big deal? Not really, but it does show off a new bright yellow paintjob.
Aside from that, there's no point in trying to squint your eyes to look for finer details. We can imagine pretty easily what it will look like though. Firstly, from the teaser images revealed earlier this week, and secondly, by applying Audi's latest styling language like what is seen on the latest Q7.
No further details are revealed in the clip, however, according to reports the SUV will be offered with a 1.0-litre turbo TSI three-cylinder engine. This is set to be the first time Audi fits a three-cylinder to one of its SUVs.
Front-wheel drive is likely to be standard while quattro all-wheel drive is expected to be only fitted to upper variants. Both a six-speed manual and dual-clutch automatic are likely to be offered as well.
The Q2 certainly has potential to be one of Audi's most popular models, especially in Australia. Last year the mid-size Q5 was the brand's second most popular model of all, followed by the Q3.
All will be revealed on March 1 at the Geneva motor show, but we're sure more previews will be released over the coming weeks. Click play below for the latest glimpse.