Ferrari has revealed details of its latest HY-KERS (hybrid kinetic energy recovery system) engine layout, which is expected to be used on the new Ferrari Enzo successor.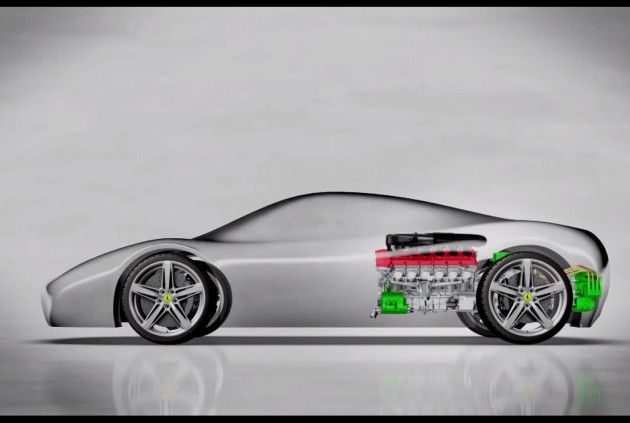 The setup incorporates a mid-rear-mounted V12 layout – the only car in Ferrari's lineup to feature a mid-engine V12 was the Enzo – using two electric motors. One of the electric motors is used to boost power, while the other motor mounted at the front of the V12 powers vehicle accessories.
Ferrari says compared to an engine producing the same power without the hybrid setup, the new HY-KERS system produces 40 per cent less emissions.
Where the batteries will be located is still under evaluation, however, Ferrari is said to be finished the initial experimental stages of the system, and is expected to test it out in the wild and on the track in the very near future.
Apart from the added efficiency benefits of the hybrid setup, Ferrari has also revealed some details of the V12 engine itself. The unit will use variable length intakes for better low-down torque and improved high-end power, while multispark technology will also be used.
Click play on the video below for an outline on the new system.