The accident happened in Poland resulting in, what would have been, a brand-new Porsche Macan SUV being destroyed almost beyond recognition. Three men have been taken to hospital.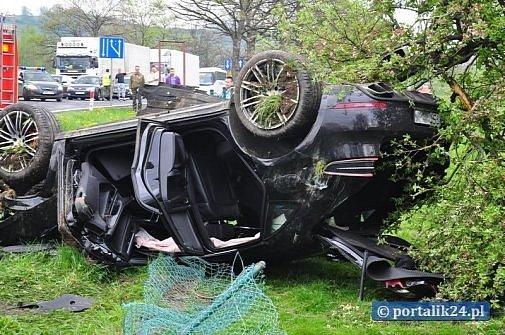 The crash happened near Radomierz in south-west Poland. It's understood the Macan driver had a head-on with an Audi A4, which sent the Macan off the road and into a tree. It then rolled onto its roof.
Some sources say the Audi A4 driver, a 19-year-old male, was at fault as he was on the other side of the road overtaking a truck just before the impact. Official statements are yet to confirm the cause.
As you can see, this is a serious accident. Front and rear ceiling airbags have been activated in the Porsche and pretty much every panel is crumpled or twisted to oblivion.
As for the Audi, rescue workers apparently had to cut the A4's doors to retrieve the driver.