The success of Pokemon Go is, for the most part, inescapable. The immersive augmented reality mobile-app game has been a major hit since its July 6 release, catapulting Nintendo's company value by over $11 billion.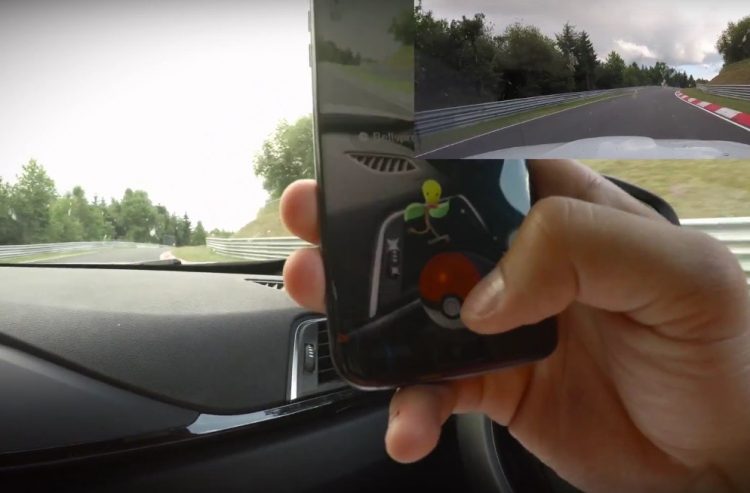 It's hard not to notice everyone walking around now trying to catch the elusive creatures in the street, admittedly some of us here at PD are hooked on it as well. But one area of concern since its release is road safety.
Distracted driving is already a blight on our road toll, with Bluetooth systems and mirror-link projection apps like Apple CarPlay and Android Auto alleviating this to some degree, but with the widespread success of Pokemon Go, it was only a matter of time before the first crash happened. After an earlier report was found to be bogus, the first casualty was reportedly a black Dodge Neon in Auburn, New York.
Now we aren't going to state the obvious about not driving while using this game, because frankly you should know that. If you're going to use it, be a passenger like this guy with a funny voice – who went hunting on the Nurburgring – where he found a Krabby at the Carousel section.
If you're bemused by this whole 'fad', buckle up, it probably will stick around for a while. If you're an avid player, happy hunting and please abstain from doing so while driving.