Swiss tuning company Dahler Design & Technik has come up with a neat upgrade package for the new BMW X4 M40i and M40d, including power boosts for the engines.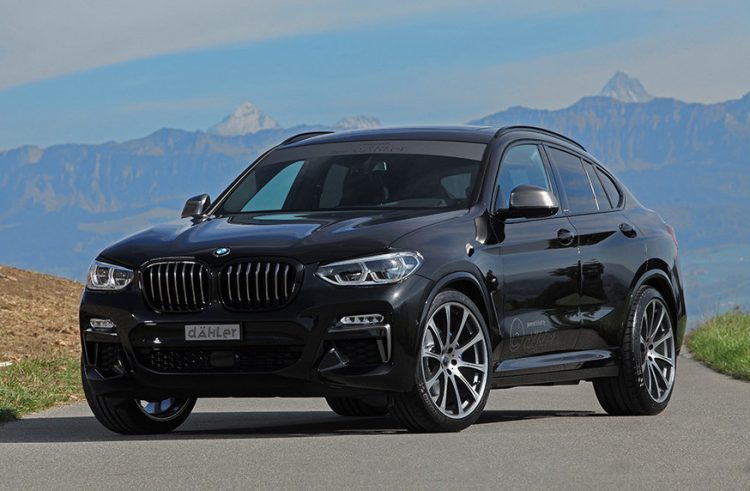 Starting with the motors. Dahler has devised a tune-up for the M40i's 3.0-litre turbo-petrol inline six engine. In standard form the engine develops 265kW and 500Nm, but after the tune it churns out an impressive 309kW and 620Nm.
For the M40d (not sold in Australia), it uses a diesel version of the same engine layout that, in standard form, develops 240kW and 680Nm. After Dahler's tweaks, the unit produces an M50d-like 280kW and a whopping 780Nm.
No figures in regards to the 0-100km/h times have been detailed, but we're sure the standard times of 4.8 seconds and 4.9 seconds, respectively, are reduced by quite a bit. Fuel economy figures after the tune also haven't been mentioned.
To make sure the X4 is heard before it is seen, the Swiss company has also developed a custom stainless steel exhaust system which is built in-house by Dahler. It features the traditional quad-outlet mufflers poking out from the rear, with bespoke tips.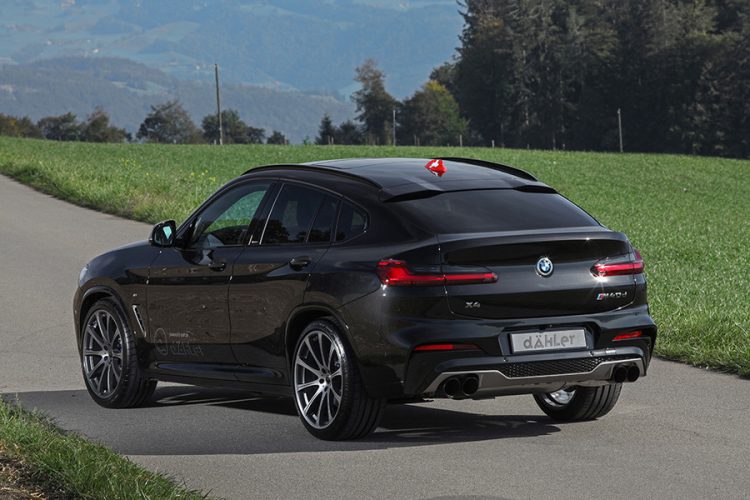 It's not only about boosting under-bonnet performance, though. Dahler has come up with a comprehensive suspension upgrade package with lowering springs to reduce body sway, with adjustable dampers for that taut and stable feel.
Some discreet cosmetic enhancements are also made, including an eye-catching blue and black interior theme with blue back-lighting for the digital instrument cluster, while a set of Dahler 21-inch or 22-inch alloy wheels spruce up the exterior. Some decals are also added for identification.