Images of the Mercedes-AMG GT R have leaked online just hours before its official unveiling. It was only a matter of time before something got out early.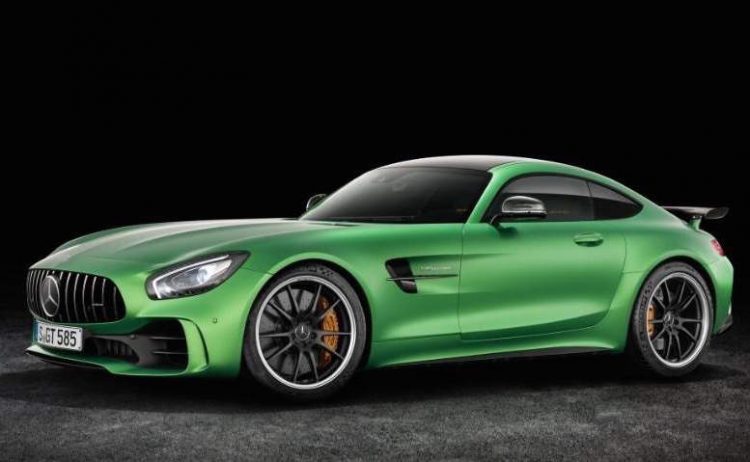 No official details accompany the leak, but this is the first time we've all be shown the high-performance version of the high-performance model. And as you can see, it is the love child of the Hulk… and another Hulk.
What we know so far: The paint colour is called Green Hell Magno, inspired by the Nurburgring which is nicknamed Green Hell. We also know the GT R is based on the regular GT and comes with a tuned version of the same engine.
The engine is a 4.0-litre twin-turbo V8 producing 430kW. Torque figures haven't been mentioned, however, the 0-100km/h time has been cut from 3.8 seconds in the 375kW GT S to 3.6 seconds in the GT R.
We also know the body has been drastically revised to provide improved aerodynamics and downforce. There are new spoilers front and rear, and a significantly modified underbody that helps to extract air from beneath the car.
Given that Mercedes-AMG has used the Nurburgring in many teaser videos in the car's lead up, and the fact it features a paint named after the circuit, we suspect there might be some sort of lap time record in the works.
Mercedes will officially unveil the car on June 24 in the UK. Stay tuned for updates.