Woking, United Kingdom-based supercar baron McLaren is looking strongly at introducing all-wheel drive vehicles to its range, a report has revealed.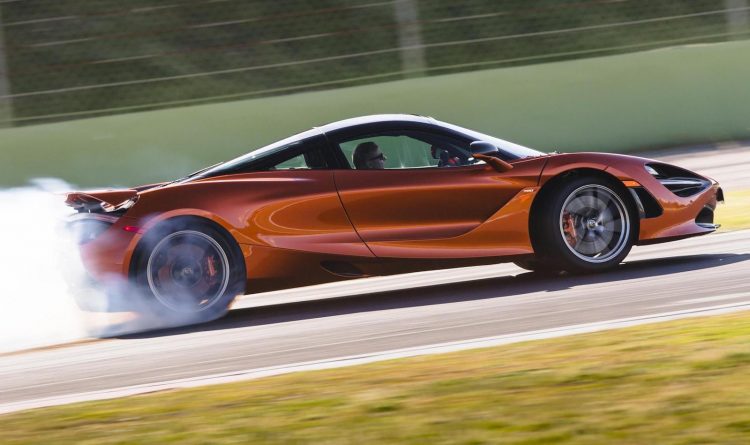 Currently, all of McLaren's vehicles are rear-wheel drive and that includes the incoming 720S and P1 hybrid hypercar. McLaren's CEO Mike Flewitt intimated to Car and Driver that the end of that era may be nigh. Flewitt is quoted as saying:
"We're not there yet, but I'd say we're getting close to the limit. We're not planning [all-wheel drive] right now, but we're conscious it's a direction that we may well want to go in."
When it does go down the AWD route, however, it will not be a mechanical setup. Flewitt says "our hybrid architecture will be flexible, and from an engineering point of view there's no point bringing a shaft down the center of the car." This means McLaren will likely use electric motors to power the front wheels, similar to rivals such as the Honda NSX and Porsche 918 Spyder.
Flewitt also let some information slide about the possibility of solid-mounting the powertrains to the carbon-fibre monocell, which we might see for the next-generation of McLaren Sport Series cars. He said:
"I'm always asking the engineers how to lose weight, and of course racing cars don't use a rear subframe. I don't know if you could do it with a road car, there would certainly be some challenges with refinement, but wouldn't it be great to go tub/engine/gearbox?"
Although there's no definite confirmation here, McLaren looks like it will eventually turn to AWD. It will be one of the last carmakers to do so, following Ferrari and recently BMW M with the new M5. The 720S is already getting very close to needing it, with 530kW sent the rear wheels. Although, it does offer a drift mode driving setting that helps control wheelspin during powersliding.