Volkswagen is getting ready to unveil the new 2015 Passat sedan and has released this teaser image to get people talking. The image gives little away, aside from some distinct front end details.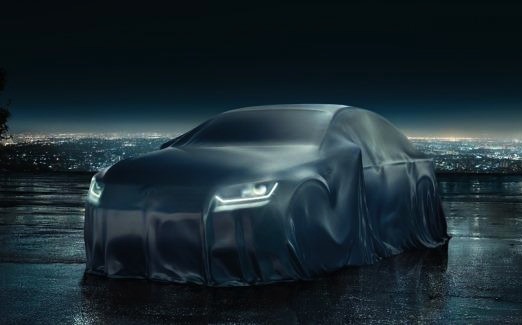 As the image shows, the new model will feature a more sporty front end with a sloped grille section and swooping headlights. The headlights themselves also look vastly updated with Audi-like LEDs incorporated within.
Volkswagen has previously revealed the new model will be significantly lighter in weight than the outgoing model, mainly thanks to a hot-formed steel and aluminium construction. It will also be slightly smaller in overall exterior dimensions but slightly larger inside.
Like the current Passat, the new model is set to showcase all of the latest technologies from Volkswagen. Some features will include a fully digital 12.3-inch instrument cluster, an advanced exterior camera and view system, and plenty of safety gizmos like adaptive cruise control and lane keeping assist.
Under the bonnet, a new twin-turbo diesel 2.0-litre four-cylinder will be on offer. It produces 177kW of power and a whopping 500Nm of torque. The huge torque should see very impressive economy and performance figures as a result.
Volkswagen will unveil the new model in full in July.