More details about Disney and Pixar's delightful Cars 3 movie, to hit cinemas June 16, have come to light, with more of the characters revealed for the first time.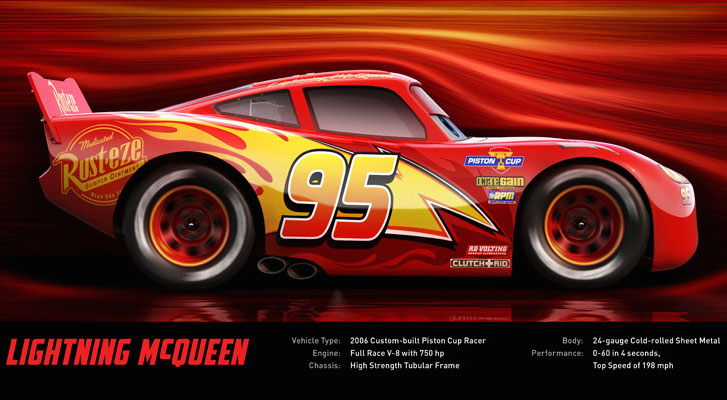 Stars Owen Wilson, Cristela Alonzo and Armie Hammer will be voicing the characters, with Wilson back as the protagonist Lightning McQueen. F1 champion Lewis Hamilton will also be voicing a character.
New characters include:
Natalie Certain – supposedly 'a highly respected statistical analyst who knows her numbers,' with more than a passing resemblance to the Tesla Model S.
Then there's Sterling, a silver businesscar who runs training facilities for racing cars.
Miss Fritter is a big yellow school bus with horns, while Hamilton is voiced by you-know-who as a voice command assistant to Cruz Ramirez. Director of the movie Brian Fee is thrilled, saying:
"We're introducing some fun and really appealing characters in Cars 3, so we really wanted to find the right voices to help us breathe life into them. We hit a homerun with this group; I couldn't be happier."
The Cars franchise is a very popular and lucrative one for Disney and Pixar with the next saga tipped to be a box-office hit.