A special Lexus has been spotted undergoing testing on the street in Germany. The mysterious model, dubbed the Lexus LFA AD-B edition, is thought to be part of the last 500 LFAs planned to produced.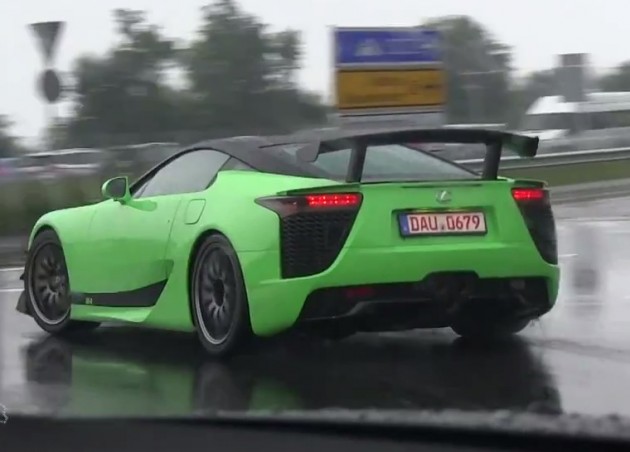 Official details on the bright model are scarce at this stage, but according to reports Lexus could be looking to send out the epic LFA with a bang, by releasing a few last special edition models.
Another 'AD-B' model has been recently spotted by international spy photographers wearing a blue colour scheme. The blue model featured four exhaust outlets and an aggressively vented bonnet.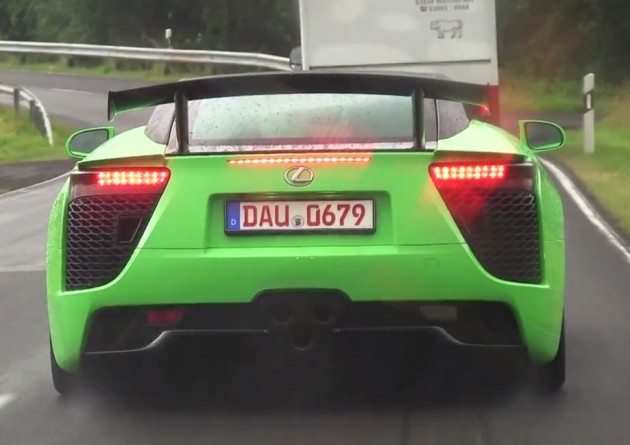 This green example appears to run with the regular three-outlet exhaust layout while it's understood there is fewer vents in the bonnet.
As you can see in the video below, the green LFA features a large carbon fibre rear wing and a sharp and low front spoiler. This could indicate that it is a lighter weight track special.
We'll have to wait and see before anything concrete can be locked in. Take a look at the video below and feel free to comment on what you make of it.