Sports cars are very popular in Australia, with around 2000 sold every month. And at the moment, the market is filled with loads of tantalising and very tempting options. Deciding which one to go for is harder than ever. Here's the top 10 best new sports cars that we think you should consider.
We've tried to stick to the typical sports car two-door layout, and tried to spread out the price range to cover all market segments, sorting the top 10 in order of price.
If you own one of these and you have an opinion you'd like to voice, or maybe you have some advice for those thinking of buying, feel free to submit your comment in the section at the bottom.
Price: $29,990 to $39,290
Engine: 2.0-litre boxer four-cylinder, 147kW/205Nm
Performance: 0-100km/h in 7.4 seconds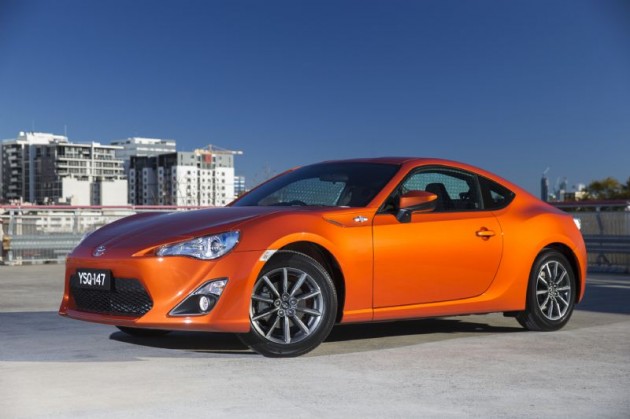 The Toyota 86 has become a true performance car icon of the 21st century. And for good reason. It is one of the most enjoyable cars you can get at the moment, offering an extremely well-balanced chassis that isn't intimidating in any way, which means everyone can explore its talents. The rear-wheel drive powertrain and 147kW engine is perfectly suited as well. You can drift it or you can accurately steer it along a racing line, or, you can simply pop down to the shops in it and it'll behave like a regular car. Perhaps best of all, this is all available from just $29,990. That's an amazing package for the price you're paying. Subaru has a version which is basically identical called the Subaru BRZ. It's slightly more expensive than the Toyota.
Price: $32,990 to $35,290
Engine: 1.6-litre turbo four-cylinder, 150kW/265Nm
Performance: 0-100km/h in 7.1 seconds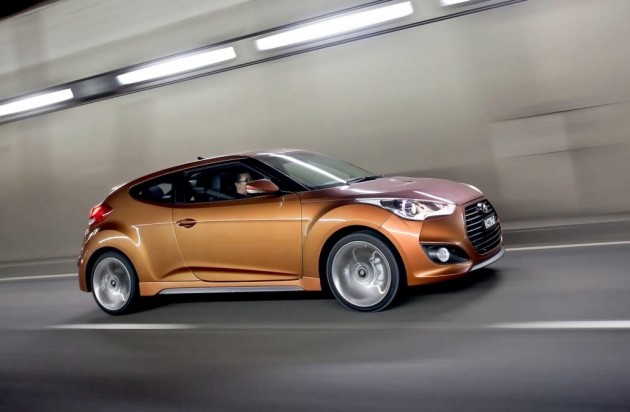 Hyundai has come a long way in the past five to ten years, and now it has the experience and credibility to produce proper sports cars for driving enthusiasts. Evidence of this is seen in the Veloster SR Turbo, launched in 2012. Okay, it might not be the quickest vehicle in its segment, but what it presents is a car that everybody will get along with. It's spirited in the corners with excellent grip, while the peppy 1.6 turbo is powerful and torquey enough to supply fun driving thrills. It's also practical, with two doors on the passenger side to help rear access, and a single driver's door for a sporty coupe-like layout on the other side.
Subaru WRX
Price: $38,990 to $45,990
Engine: 2.0-litre turbo four-cylinder, 197kW/350Nm
Performance: 0-100km/h in 6.0 seconds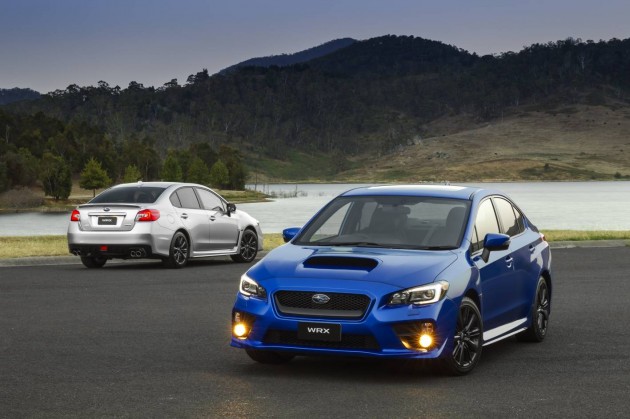 We're not sure if Subaru intended for the WRX to be so successful when it launched the first generation back in 1992, but since then, the nameplate has been incredibly influential in the sports car scene. From club rallying to drag racing, there are so many areas where the WRX fits in and performs brilliantly. Even as an everyday car the WRX has become quite a premium package offering good fuel economy, while retaining that throbbing boxer heritage. If you're in the market for a new sports car you simply must go and take one of these for a test drive. Trust us, you will be impressed.
Volkswagen Golf R
Price: $51,990 to $54,490
Engine: 2.0-litre turbo four-cylinder, 206kW/380Nm
Performance: 0-100km/h in 5.0 seconds (auto)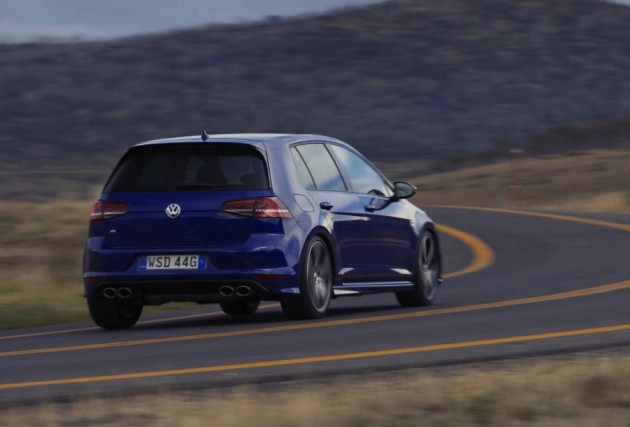 Okay, so the Volkswagen Golf R is more of a hot hatch than a sports car, but we think it deserves to go in this list as it does separate itself from the cracking Golf GTI which is a definite hot hatch. The Golf R used to be available as a sporty three-door. Not anymore. It is perhaps one of the most practical 'sports cars' you can get for a tad over $50k. It's seriously quick, bettering some of the much more high-end sports cars in terms of 0-100km/h, only it consumes an average of just 7.1L/100km (auto). It also offers the practicality of a five-seat, five-door hatch. It is available with a proper six-speed manual, although, the dual-clutch auto is quicker and more efficient.
Price: $78,050
Engine: 2.0-litre turbo four-cylinder, 155kW/360Nm
Performance: 0-100km/h in 5.7 seconds
The Audi TT has lived on to be one of the most iconic sports cars of the past decade. With an almost fanatical attention to detail and build quality, the TT combines all of the best traits of Audi and packages it into a stylish, modern, and convincingly sporty drive. The quattro 2.0-litre turbo variant provides all-wheel drive performance and excellent efficiency, consuming just 7.2L/100km on the combined cycle. There is a new model coming out soon which promises to be even quicker, more efficient, and more dynamic in every way.
Price: $106,600 to $111,590
Engine: 2.7-litre flat-six, 202kW/290Nm
Performance: 0-100km/h in 5.6 seconds (auto)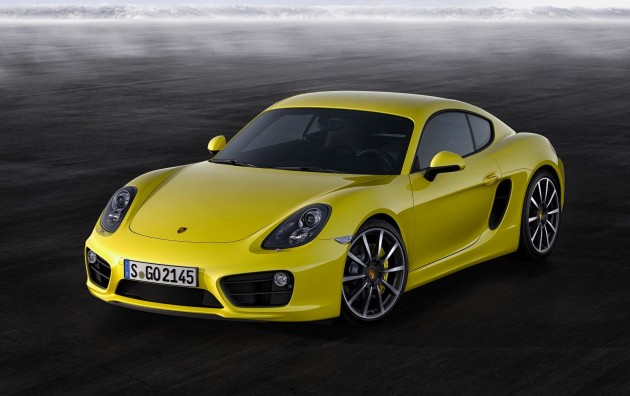 When it comes to pure driving machines matched with unrivalled German quality and engineering, the Cayman is easily one of the best sports cars on the market at the moment. Some would argue that it is the very best. It features a mid-mounted engine for optimum balance, enough engine power to see swift acceleration and pulling torque to escape corners. As a bonus, Porsche engineers have managed to cut fuel consumption down to just 7.7L/100km in the case of the PDK dual-clutch auto. This kind of figure is usually only seen in small hatches. And they don't offer anywhere near the performance of the Cayman. You can option for the 'S' variant that boosts performance in every way, at a price premium of around $30k.
Price: $119,430 to $219,130
Engine: 3.0-litre supercharged V6, 250kW or 280kW. 5.0-litre supercharged V8, 364kW or 405kW
Performance: o-100km/h from 5.3 seconds to 4.2 seconds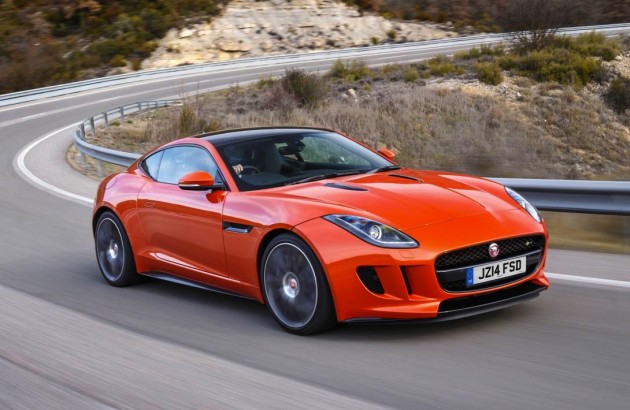 How can you not love the look of the F-Type? It's a design that was inspired by the sexy E-Type from the 1960s, with curvacious wheel arches, a tucked in waist, and a behind to die for. On top of this, the F-Type is a true driver's car. In open-top convertible form you can enjoy the sounds of the glorious supercharged V6 or V8 engine, while the coupe is just as stunning but it comes in 'R' flavour, developing a range-topping 405kW. Jaguar has been improving its engineering and build quality in recent years, with the British brand working its way up the highly renowned J.D. Power surveys based in the US. These surveys are compiled purely from feedback provided by thousands of motorists who own and have lived with the cars.
BMW M4
Price: $166,430
Engine: 3.0-litre twin-turbo inline six, 317kW/550Nm
Performance: 0-100km/h in 4.1 seconds (auto)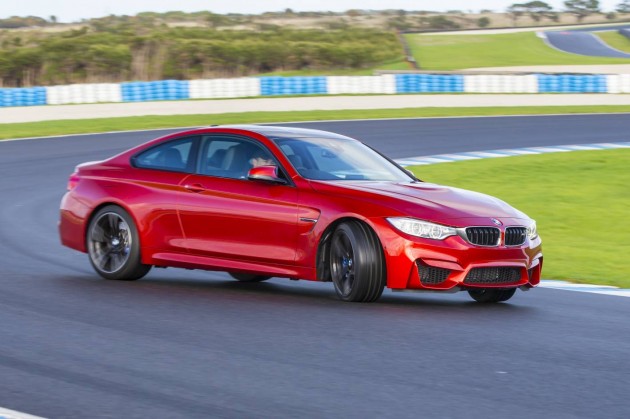 The concept is simple; take a BMW 3 Series, which is already a very nice drive, and then get a motorsport division to give it a comb over with proper, track-inspired components. More crucially, do all this without losing the luxury qualities of the 3 Series. BMW's M division has not only achieved this, the M3 (now M4) has lived on for five generations, excelling in providing the exact same philosophy with every model. It leads the segment every time. The end result is a sheer driving machine. It's like putty in your hands, with brilliant steering, an excellent drivetrain, and a wonderful-sounding engine no matter which model you go for.
Nissan GT-R
Price: $172,000 to $182,500
Engine: 3.8-litre twin-turbo V6, 404kW/628Nm
Performance: 0-100km/h in 2.7 seconds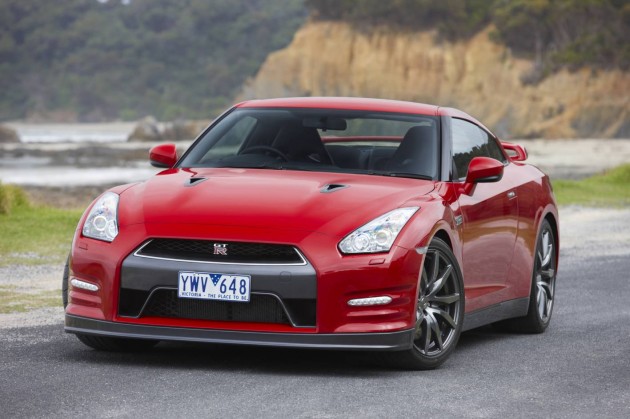 How can we talk about the top 10 bestsports cars on sale in Australia without mentioned the legendary Nissan GT-R? It is currently the quickest factory car you can buy in terms of 0-100km/h, demolishing the sprint in just 2.7 seconds. No other car comes close, especially one with four seats and a decent boot. As icing on the cake, the GT-R is easy to drive and it's astonishing in the corners. The grip is stupendous, capable of pulling high enough g-forces to make you feel a little bit nauseous. It is an intense sports car and one that carries on the 40-year-plus pedigree with pride.
Porsche 911 Carrera S
Price: $245,200 to $273,150
Engine: 3.8-litre box six-cylinder, 294kW/440Nm
Performance: 0-100km 4.3 seconds (auto)
Sitting at the top of the sports car food chain, the latest '991' Porsche 911 is a healthy progression from the model it replaces. It's more fuel efficient, more powerful, and more advanced, while being lighter weight, and slightly cheaper than the equivalent base model '997' Carrera S manual. Many enthusiasts will argue that the rear-mounted engine is an engineering flaw, but if you talk with anyone who has driven a 911 at speed, they won't be able to stop talking about how precise and balanced it is. There's not many everyday motoring experiences that can beat the 911. It's a car you can live with as a practical piece of daily transport, yet it'll blow your socks off every time you give it a tickle. If we had one, we'd probably live in it.