The next-generation, 2017 BMW 5 Series is set to be revealed at the Paris Motor Show next year, an international report has revealed. It's expected to showcase fresh styling in the theme of the latest 7 Series.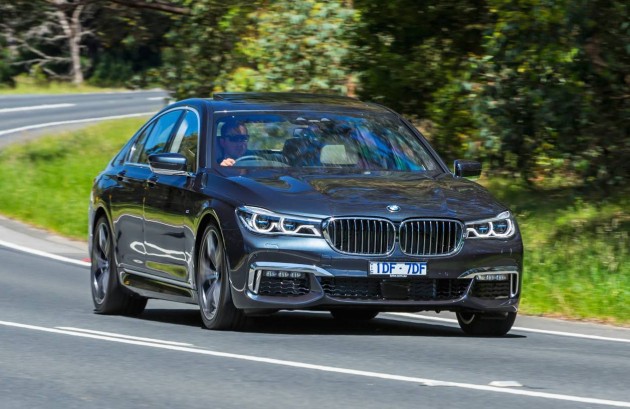 According to Autocar in UK, the next iteration of arguably the brand's most iconic model is currently in the latter stages of development and may soon be in the public sphere.
The 2017, seventh-gen 5 Series will apparently be unveiled in sedan form at the Paris Motor Show in October, followed by the unveiling of Touring and GT variants sometime in 2017. Sales are expected to start in early 2017.
While no details have been confirmed by BMW, the new model is said to shed more than 100kg compared with the current version thanks to the upcoming CLAR underpinnings. CLAR will be used on most future rear-wheel-drive-based models.
As for the design, it's likely to take the shape of the latest 7 Series (pictured above), with sleeker and thinner headlights, a pointier front end, and tighter kidney grilles compared with the current 5 Series. It's tipped to receive the fifth-gen iDrive multimedia interface from the 7 Series as well.
Rumours suggest the entry-level model will be offered with a 1.5-litre turbo-petrol three-cylinder engine for the first time, at least in overseas markets, with the flagship M5 getting a twin-turbo V8 throwing out as much as 460kW.
More details are expected to roll out over the coming months. Stay tuned.