Bentley has sent out an official confirmation that it will build an all-new SUV model from 2016. The company says it has received positive response from customers in regards to producing an SUV.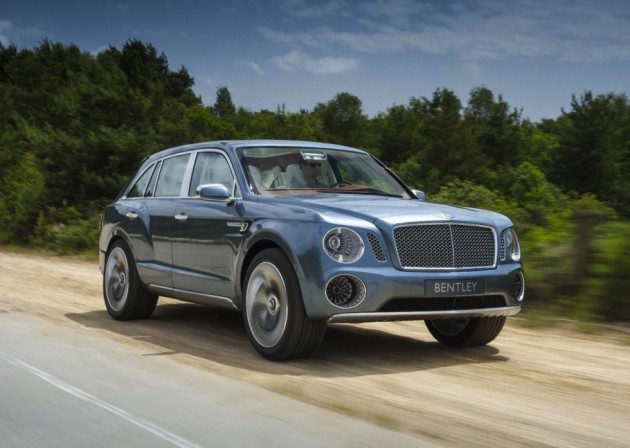 Building an SUV will not only bolster the company's showroom range out to four models, it will also see over 1000 jobs in the UK being created when production begins in Crewe, UK. David Cameron, UK Prime Minister, was present at the announcement today. He said,
"This £800 million investment and a thousand new jobs from Bentley is fantastic news for both Crewe and for the UK as a whole. It is another important milestone in strengthening our economy.

"One sector that we know is sprinting ahead in the global race is our booming automotive industry. One vehicle rolls off a production line somewhere in the UK every 20 seconds and we have just launched the Government's Automotive Industrial Strategy to help continue this success for years to come."
Specific details on the SUV are yet to be finalised. However, the new model is expected to be inspired by the Bentley EXP 9 F SUV concept which was unveiled at last year's Geneva Motor Show. Power, prestige, and luxury are all set to be class-leading in every way. Bentley says,
"The SUV will be a thoroughbred Bentley true to the brand hallmarks of luxury, performance, quality and craftsmanship. The styling will set it apart from any other SUV on the road and will be true to the Bentley design DNA.

"It will be the most luxurious and most powerful SUV in the market."
As for the EXP 9 F concept, it featured a 6.0-litre twin-turbo W12 engine producing around 447kW and 800Nm. It's paired with an eight-speed automatic transmission with all-wheel drive. A powertrain of similar nature could be set for the production model.