Two armed men near Brisbane, QLD, have managed to pull off one of the longest Police pursuits in Australian history only days ago, hijacking three cars.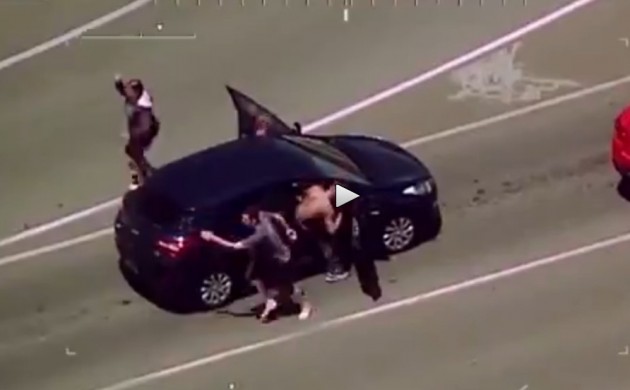 The men covered almost 200km in the process, terrorising motorists and pedestrians from Caboolture, north of Brisbane, to Tweed Heads on the NSW border.
The suspects were initially being investigated over in a stolen car. They fled in the stolen red car and injured a police officer's leg in the process. Soon after the men stole another vehicle at an intersection.
The suspects were spotted by a police helicopter abandoning the second car and picking up another. The pursuit continued through densely populated areas and busy streets, speeding through traffic and driving on the wrong side of the road toward oncoming traffic.
The chase ended four hours later in Tweed Heads, where NSW police used a spike-strip to stop the car. A 32-year-old male jumped out of the car and began firing bullets at a passing car and the approaching officers on the scene.
The gun was knocked from the man by a passing car, and both were arrested. The suspects are being charged with discharging a firearm to avoid arrest, carjacking and shooting with intent of murder. Bail was refused and both men are awaiting trial.
Some of the incident was caught on film and has since surfaced online. Click play below to see how the dramatic chase unfolded.