Honda's US brand, Acura, has unveiled a rather striking four-door coupe concept called the Type S Concept. It will be shown to the public for the first time during Monterey Car Week.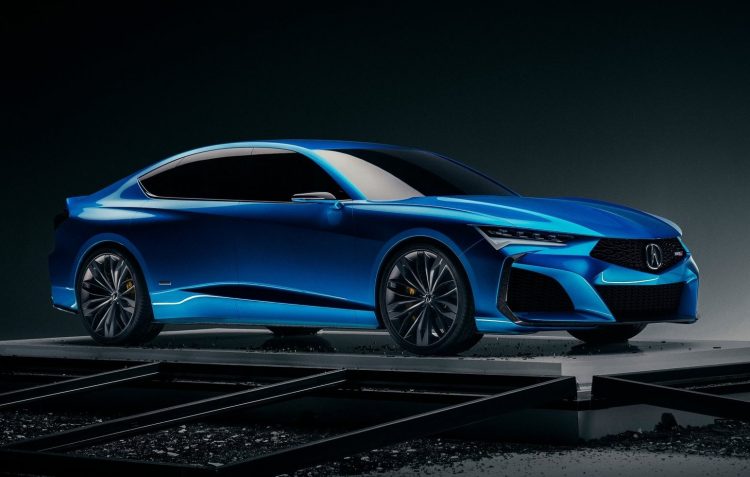 The Type S Concept is a vision for a future four-door coupe, which is a body style Honda doesn't currently cater for. Acura says the concept also signals a return of the Type S badge, which was last used around 10 years ago. The badge was reserved for sporty models in the US, featuring unique suspension, powertrain and styling. Speaking about this, Jon Ikeda, vice president of Acura brand, said:
"The return of Type S is instrumental in our mission to return Acura to its performance roots. From bringing back the NSX to winning at the highest level of North American sports car racing and ushering-in a new generation starting with the RDX, we are revitalising Acura on the foundation of our original and authentic brand values, piece by piece."
As for the concept, well, it looks very athletic and purposeful, with plenty of modern themes such as the smooth panel contours, sharp LED headlights, and large openings in the front end. Acura says the design will "heavily influence" the styling of the upcoming second-gen TLX Type S, set for the US market.
At the back you'll find a forged carbon spoiler, with a matching rear diffuser, front splitter and side skirts. There's also 21-inch alloy wheels wearing 285-wide tyres, hiding high-performance Brembo brakes with four-piston calipers on the front. It's quite a serious package.
Details on the engine haven't been disclosed, but according to reports the next TLX Type S is set to come with a twin-turbo V6. We suspect it will be an iteration of the 3.5-litre twin-turbo V6 found in the current NSX. There is talk of an all-wheel drive system coming in, using Honda's 'Super Handling All-Wheel Drive' with torque vectoring technology.
The concept will be presented during a special private event on August 15, before going on display at The Quail, a Motorsports Gathering the day after. It will also be on display at the Pebble Beach Concours d'Elegance event on the Concept Lawn, on August 18. The 2020 Acura TLX Type S production car is expected to arrive some time late this year or early next year.