The 7-seat Lexus RX L has arrived in Australia, coming in as the brand's second three-row-seat SUV. It's expected to become a very popular model.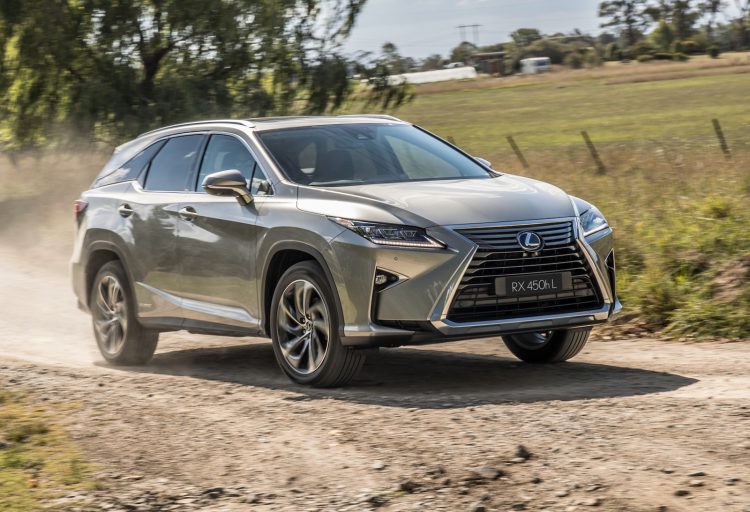 Lexus Australia is launching two main variants of the RX L, including the RX 350L and RX 450hL. These are being offered in Luxury and Sports Luxury trim. There's also an Enhancement Pack option for the Luxury, and optional premium paint for all variants.
The new model uses a slightly stretched body compared with the regular version, with 110mm added to the length, and 10mm added to the peak of the roof. At the back there's also a unique power tailgate adopting a steeper design.
As for the third row, it uses a 50:50 split fold mechanism to offer optimum versatility. Cargo space is rated at 432 litres (compared with 453L in the regular RX 350). Lexus says the cargo floor length of 566m leads the class, providing enough space for a large stroller.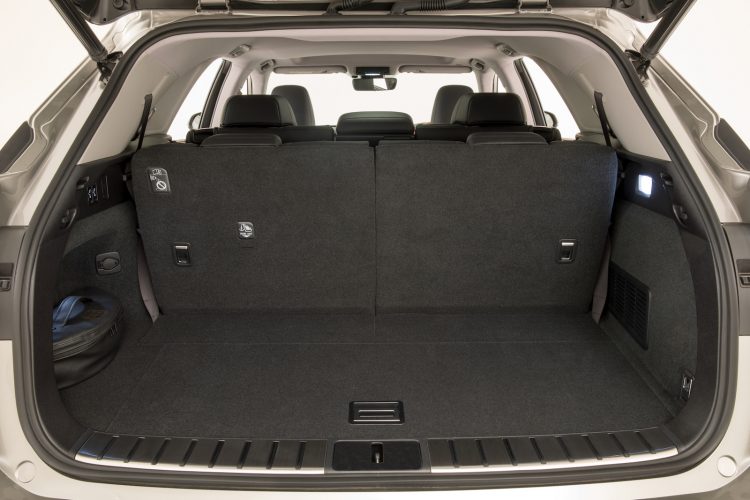 Access to the third row is made via one-touch levers on both sides of the second row seat. These also slide the entire row forward for easier access. Slide length is quoted at 45mm. Up the back there are climate vents and controls for added comfort. There are also child seat anchor points and cup holders, while seating space is described as "excellent", according to Lexus.
Going for the RX 350L gets you the same 3.5-litre naturally aspirated V6 as the regular version, however, due to size adjustments there is only a single outlet exhaust which saps some power. Output is rated at 216kW and 358Nm, down from 221kW and 370Nm in the regular five-seat RX 350.
In the 450hL hybrid, no changes are made so the output remains unchanged from the regular RX 450h, at 230kW combined. It offers a fuel economy average of just 6.0L/100km, while the 350 is stamped with 10.2L/100km for the combined cycle..
All variants come with LED headlights, daytime running lights, an 8.0-inch multimedia screen with sat-nav, and a 12-speaker stereo. There's also heated and cooled front seats (power adjustable), along with 20-inch alloy wheels.
Going for the Sports Luxury adds a 12.3-inch media screen, 360-degree parking camera, and a 15-speaker Mark Levinson stereo. Speaking about the launch, Lexus Australia chief executive Scott Thompson said:
"The new RX 'L' models will be welcomed by modern families and other customers who require the luxury of space and flexibility provided by seven seats. The option of a third row of seats offers Lexus drivers even greater practicality, convenience and roominess while maintaining the sleek styling and easy manoeuvrability they have always valued."
It's on sale now from the following prices (excluding on-road costs):
2018 Lexus RX 350L Luxury – $84,700
2018 Lexus RX 350L Sports Luxury – $101,500
2018 Lexus RX 450hL Luxury – $93,440
2018 Lexus RX 450hL Sports Luxury –110,240
Options:
Enhancement pack (Luxury) – $3500
Premium paint (all variants) – $1500