Bugatti could soon dive into the SUV market segment for the first time. Brand boss Stephan Winkelmann recently hinting that it could be on the cards as part of a showroom expansion plan.
Speaking with Automotive News Europe, Winkelmann (pictured above) said the Bugatti brand could offer an upper-premium SUV in the future to take on the likes of the Rolls-Royce Cullinan and Bentley Bentayga. Such a model hasn't been given the green light as yet. It might take some time as it would need to fit in with the brand's elite market status.
Bugatti unveiled a new version of its only current model at the Paris motor show last week, called the Divo (above). It's a special, more track-focused version of the Chiron featuring a bespoke body and interior. Just 40 examples are set for production and all have already sold out, despite the US$5.9 million price tag.
The Divo seems to prove there will be buyers ready to snap any example of the exclusive brand's products, regardless of price. However, further expansion of the showroom must be economically viable to the Volkswagen-owned brand, Winkelmann said.
"We need to come up with a convincing pitch to our shareholders that justifies the related investment," he said.
An all-new hybrid unit could be developed for such a model to help Bugatti adhere to upcoming emissions standards. Winkelmann said:
"The brand is ready for more. The W16 engine is at the core of the brand today, but it won't remain the heart forever."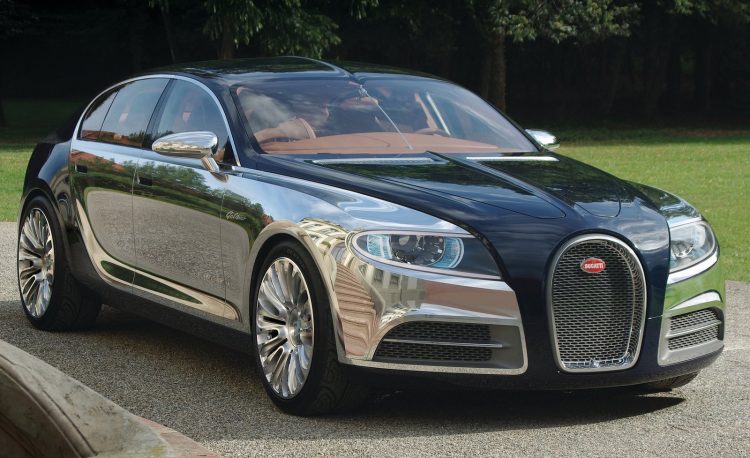 Bugatti did toy with the idea of producing a large super-fast, super-luxury sedan and even devised a concept pitch called the Galibier about 10 years ago. Now that market trends are evidently shifting to SUVs, with even Lamborghini and soon-to-be Ferrari jumping on board the bandwagon, a Bugatti SUV might not be as far-fetched as it seems.